What is a dealer?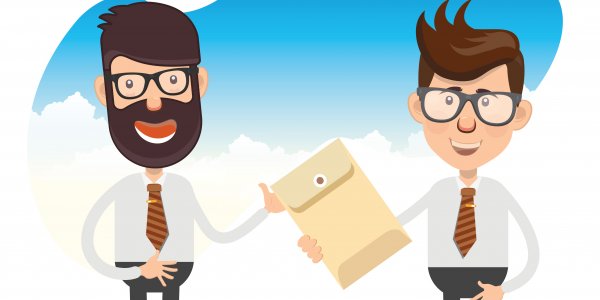 In financial terms the dealer refers to someone who trades either on their own account or on behalf of a client in the over-the-counter market. The dealer therefore differs from a trader who only buys and sells for their own account and the broker, who buys and sells financial instruments on behalf of clients. Both firms and individuals can act as dealers.
Dealers are one of the key figures in the trading realm. They can be found in all markets – shares, bonds, currencies and commodities – providing investment services to investors. By offering buy and sell prices, dealers provide liquidity and help boost long-term growth in the market.
Where have you heard about dealers?
During periods of high financial excitement – either a boom or a bust – dealers find themselves in the limelight as they are variously praised or blamed in the media for pumping up asset prices or profiting from market misfortunes.
What you need to know about dealers.
A dealer is a firm or individual who acts as a counterparty for both buyers and sellers. They set bid and ask prices for the given security, and trade with any investor who is ready to accept these terms.
Dealers typically set bid prices lower and ask for prices higher than the market, seeking to buy assets cheap and sell them for more. The profit the dealer makes is the spread between those prices. In return, the dealer assumes counterparty risk.
Sometimes, securities that are sold by dealers are known as over-the-counter trades (OTC).
There are as many different types of dealers as there are markets. Some have traditionally been strictly regulated, such as share traders, while supervision came relatively late to others, such as commodity and currency dealers.
The foreign exchange market is the one market mostly operated through dealers, with currency exchanges and banks acting as the dealer intermediary.
In some markets, dealers may be contacted directly by private investors, in others, they may conduct business only through intermediaries, such as brokers.
In real life, most modern dealers also act as brokers. These are referred to as broker-dealers. Broker-dealers may vary in size: from small independent firms to business units or subsidiaries of large investment banks, commercial banks or investment companies.
Over the past few years, the profitability of dealers has been challenged by several factors, such as industry consolidation, increased technology requirements to stay up to date with the rapid pace of markets and a heightened regulatory environment, which has led to an increase in compliance costs.
Related Terms
Latest video