Darktrace increases guidance as forex "headwinds" eliminated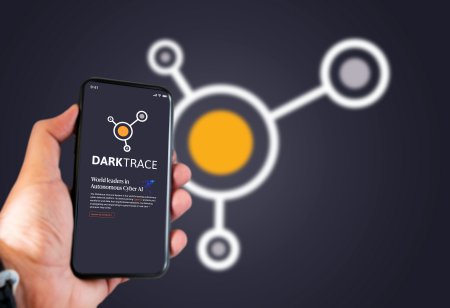 Darktrace, the British-American information technology company that specialises in cyber defence, has increased its projected revenue growth for full-year 2022.
The company said recent foreign exchange headwinds were less than previously expected and as a result, Darktrace is expecting "year-over-year revenue growth of between 37% and 39% (previously 35% to 37%)," with 47% to 48% of annual revenue being recognised in the first half of the financial year.
Bright outlook for Darktrace
A global leader in cyber-security AI, Darktrace also posted an increase in its customer base, which was up 42.7% year-on-year.
The company reported a rise in its annualised recurring revenue (ARR) for quarter one FY 2022, which was at $24.1m (£17.7m), up 63.8% versus the same period last year. The main driver of this increase was the return of sales depleted by the economic effects of the pandemic.
Revenue for Q1 FY 2022 was $93.1m, up 50.8% compared to the same period last year.
Successful IPO
Darktrace has been on a positive trajectory since its stock market inception in April. The group, which launched one of the year's most successful initial public offerings (IPOs), has seen its shares rise by over 100% since its flotation and on the day of its stock market debut, its stock price soared by nearly 40%.
Cathy Graham, CFO of Darktrace, said: "We have continued our strong performance into the first quarter of FY 2022, growing our customer base, ARR and revenue. We remain focused on empowering organisations to interrupt cyber threats, before they experience a business disruption, using our leading Self-Learning AI technology."
FY 2022 upgraded
"Looking ahead, we have reiterated FY 2022 guidance for ARR, net ARR added and adjusted EBITDA [earnings before interest, taxes, depreciation, and amortisation] margin, while upgrading guidance on revenue growth due to a smaller-than-expected impact from foreign exchange headwinds in the first quarter," Graham added.
The stock price for Darktrace was up 0.30% at 843.50p in morning trading today.
Read more: Cyber-security firm Darktrace ups revenue guidance