What is Cryptocurrency? Crypto meaning explained
Content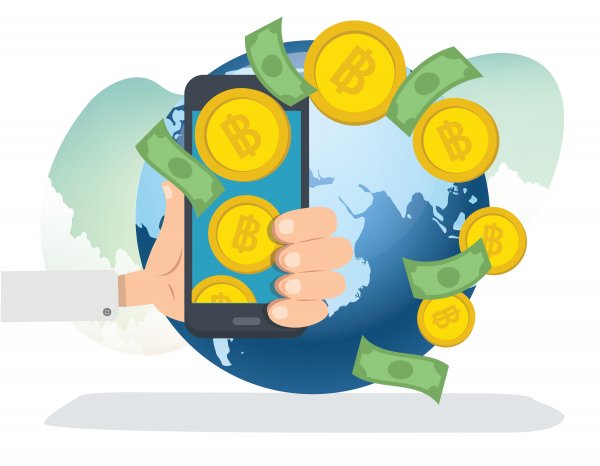 There are more than 11,000 cryptocurrencies, according to CoinMarketCap, with Bitcoin keeping its leading position by market capitalisation. But what is cryptocurrency and how does cryptocurrency work?
Cryptocurrency easy definition
The cryptocurrency meaning in simple words: it's a medium of exchange, just like all currencies, but exists only in digital form. A deeper explanation of crypto is that it represents a decentralised currency that can be used to transfer funds from one party to another, or traded for profit. Cryptocurrencies use encryption to control and monitor their creation and to ensure transactions are accurate.
Rather than follow the traditional fiat model, based on trust in a government or bank to honour a currency's value, cryptocurrency is secured through extensive cryptography, hence the name. It's usually processed through computers, which verify transactions.
Transactions are recorded securely on the blockchain, a virtual ledger. It's decentralised, which means there's no central authority. Any new transaction, or record, is validated by a computer linked to the network, before it's registered.
The US Securities and Exchange Commission (SEC) defines cryptocurrencies as follows:
"Cryptocurrencies purport to be items of inherent value (similar, for instance, to cash or gold) that are designed to enable purchases, sales and other financial transactions. They are intended to provide many of the same functions as long-established currencies such as the US dollar, euro or Japanese yen but do not have the backing of a government or other body".
The SEC admits that although cryptocurrency designs differ, there are several common features and benefits:
A possibility to make transfers with no geographic limits or intermediaries.

Finality of settlement, which ensures that blockchain transactions are complete and can't be reversed.

Lower costs of transactions compared to traditional forms of payment.

The ability to verify transactions publickly.
Other cryptocurrency features worth mentioning include absence of government regulation and user anonymity.
How does cryptocurrency work
Rather than being stored and supported by a central authority, like a bank or government, cryptocurrencies are encrypted to ensure their accuracy. The task of verifying this encryption is distributed among a large number of cryptocurrency users online.
When peers send a transaction, ownership of the tokens being used and the recipient's ability to accept the tokens is verified by processing the encrypted ledger and adding a new entry.
Many cryptos reward verifiers, who process transactions, with newly minted tokens as payment. These processors are sometimes referred to as 'miners' – they mine the newly created currencies through data processing.
Each time a transaction is verified, it's added to the ledger and the work of processing the next transaction begins.
The vast majority of cryptos operate on either the proof-of-work or proof-of-stake blockchain models, the two most popular consensus mechanisms used to validate new transactions to be included in the blockchain.
The rise of cryptocurrency projects has introduced new terminology into everyday language. Crypto is now mainstream. According to the 'Global Blockchain and Cryptocurrency Market 2021' report, blockchain technology is predicted to become a prominent contributor to the global GDP, worth $2trillion by 2030.