Crypto plunge: Celsius freeze sends prices down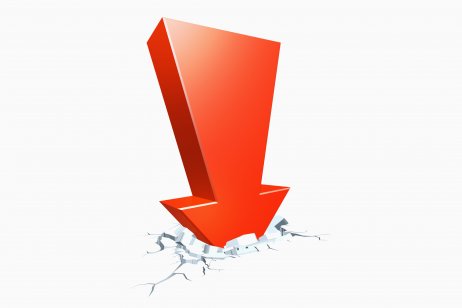 Cryptocurrency prices plunged Monday after crypto lender Celsius froze all of its withdrawals and transfers between accounts.
According to Capital.com data, bitcoin (BTC) was down more than 15%, hovering in the $23,000 range during afternoon trading in North America – its lowest point since December 2020, according to Coinmarket Cap.
What is your sentiment on BTC/USD?
Vote to see Traders sentiment!
BTC TO USD
Ether and Binance also tumble
Ether (ETH), the digital coin backed by the Ethereum blockchain, and Binance (BNB) also tumbled. They were down more than 17% and 14%, respectively, in Monday afternoon trading. Aave was among the hardest hit crypto assets as its price nosedived about 20% to the $60 range.
New Jersey-based Celsius bills itself as the "world's leading crypto earning and lending platform" and boasts of having 1.7 million customers. The company acts as a non-traditional bank, allowing investors to put up cryptocurrency that is loaned out at high interest rates that critics contend are not sustainable.
The Celsius coin (CEL) imploded overnight from Sunday to Monday, dropping 75% from a week earlier, according to Coinmarket Cap. The coin's troubles have sparked fear of another collapse like the one that befell the original LUNA coin after its related TerraUSD stablecoin was depegged from the US dollar. (LUNA has since been reborn as LUNA2, which was down about 9% Monday afternoon.)
BNB

TO USD
'Game of brinkmanship'
"Looks like a game of brinkmanship whereby Celsius will keep using frozen customer deposits to lower the liquidation threshold and the market will keep chasing that number lower," tweeted Mike Alfred, who sits on the boards of cryptocurrency investment manager Eaglebrook Advisors and bitcoin miner Iris Energy.
"Nasty game that ends with Celsius bankruptcy," he predicted. "Customers will get cents on the dollar back."
In a blog post published Sunday, Celsius said it was freezing withdrawals and transfers "due to extreme market conditions." The company said the move will put it in a better position to honor its withdrawal obligations over time
"We are taking this necessary action for the benefit of our entire community in order to stabilize liquidity and operations while we take steps to preserve and protect assets," Celsius said in the blog post.
CEO blasts critic
The freeze came after Celsius founder and CEO Alex Mashinsky denied that the company had liquidity issues and accused a critic, cryptocurrency investor Mike Dudas, of spreading fear, uncertainty, and despair (FUD).
Ripple, the world's third-largest crypto asset based on market cap, dropped more than 10% before rebounding Monday afternoon. Cardano (ADA), the world's seventh-largest cryptocurrency fell about 6% – after staying up in spite of a market downturn that has prevailed since January. Investors had strong appetite for Cardano due to its highly anticipated upcoming blockchain network upgrade, known as the Vasil hard fork.
Dogecoin (DOGE), a closely watched meme coin that ranks 10th, also took a hard hit as it fell about 15%.