Crypto news: Bitcoin saw all-time high weekly close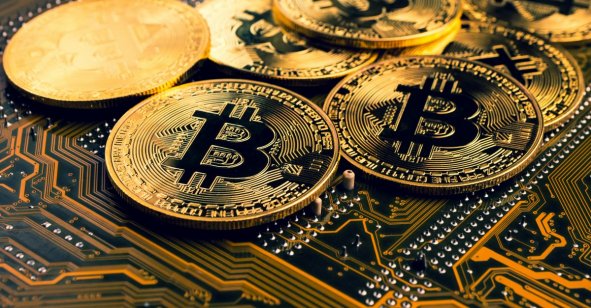 Bitcoin (BTC) ended a run record run last week, closing out above $65,000 (£48,381) for the first time ever. The cryptocurrency stalwart endured rejection Friday 12 November by the US Securities and Exchange Commission of an application to list a spot price bitcoin-indexed exchange-traded fund.
The highly-anticipated Taproot upgrade went live on Sunday with no unpleasant surprises. Cyrpotcurrencies started off the new week strong.
The fourteenth largest cryptocurrency by market capitalisation litecoin (LTC) continues its rally, trading up 27.94% week-on-week, and is attacking spot 13. Its market capitalisation is now $18.6bn, while total market value of the 13th biggest coin, avalanche (AVAX), is $21.4bn. But litecoin is, unlike, avalanche, on an upward trajectory, and had $3.4bn trading volume over the last 24 hours - compared to avalanche's $1.2bn.
Other crypto news:
The Monetary Authority of Singapore ruled that disclosure requirements that apply to regulated firms also apply to influencers who offer financial advice on social media – or finfluencers. Failure to comply would mean these finfluencers can end up on investor alert list
Deputy Governor of the Bank of England for Financial Stability, Sir Jon Cunliffe, speaking on BBC's Radio 4
What is your sentiment on BTC/USD?
Vote to see Traders sentiment!
"The point at which they [cryptoassets] pose a risk is getting closer. I think regulators and legislators need to think hard about that."
Round-up of coins by market capitalisation
As of 14:15 GMT:
Bitcoin (BTC) added 1.22% to $63,097.36
Ether (ETH) climbed 2.06% to $4,695.93
Binance coin (BNB) was down 2.34%, and trading at $642.06
Winners and losers
Dogecoin (DOGE) lost 7.64% week-on-week
Polkadot (DOT), was down 11.11% over the past seven days of trading
Read more: Digital assets use highest by Asian institutional investors