Crude futures make Wednesday morning comeback
Subscribe to Weekly Highlights
The major market events for the week ahead right in your inbox.
Subscribe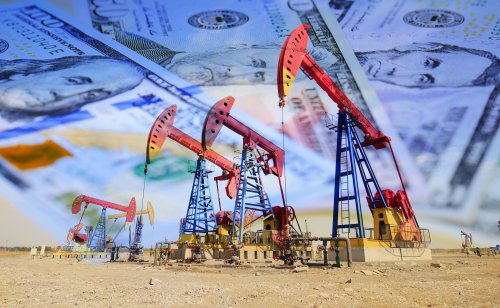 Crude oil prices bounced back Wednesday morning after a brief pullback following China's efforts to tamp down coal prices.
Crude futures lost ground overnight on news China is possibly reviewing measures to intervene in coal prices in response to the higher cost of oil and natural gas.
Oil prices then pivoted after the weekly status report by the US Energy Information Administration (EIA) showed US petroleum stockpiles are below the five-year average for this time of year.
Around 11am EDT (UTC-4) a barrel of West Texas Intermediate was trading at $83.38 for December 2021 delivery, up 0.63%. Brent crude continued to climb by 0.24% to $85.27 per barrel on the New York Mercantile Exchange.
China syndrome
Chna's National Development and Reform Commission is planning to take steps to combat the steep rises in the domestic coal market by closely monitoring coal prices and markets and could step up inspection and enforcement to reduce illegal activities, such as hoarding and price collusion.
China's thinking is if it artificially forces coal prices lower, there will be less of a demand for fuel switching.
China said it would use "all necessary means" to roll back record coal prices, according to numerous reports, from enforcing laws allowing the central government to limit profits to price control.
On Tuesday, the government took a number of steps to increase domestic coal production– commanding miners to operate at full speed, including holidays, greenlighting new mines and ordering major coal mining bases in the north and northwestern part of the country to lower prices by 100 yuan a metric tonne.
What is your sentiment on Oil - Crude?
Vote to see Traders sentiment!
Increase supplies
The EIA report for week ended 15 October showed US crude oil refinery inputs decreased by 71,000 barrels per day compared to the week before. Refineries were operating at almost 85% capacity last week, the report states.
US commercial crude inventories are 6% below the five-year average for this time of year while gasoline inventories are down 3% below the five-year average. Distillate fuel stockpiles are 10% below average and propane/propylene is 17% lower.
On Tuesday, the American Petroleum Institute's weekly report found US crude supplies increased 3.3 million barrels for the week ending 15 October.
Read more: Coal price falls as China steps in to intervene prices