Crude futures climb as inventories drop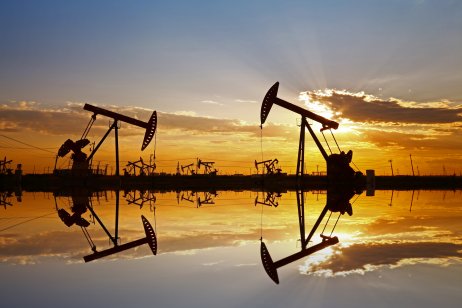 Oil futures continued to gain strength Wednesday morning after the US Energy Information Administration said crude inventories dropped by 4.7 million barrels last week.
At 11:45 am (UTC-5) West Texas Intermediate futures for February 2022 delivery were up nearly 1% to $71.82 a barrel, while Brent crude was trading at $74.55 a barrel, up 0.77%.
A S&P Global Platts survey of analysts had, on average, crude stocks falling by 3.9 million barrels.
"From an oil demand perspective, if we're not going to lock down the economy and Omicron peaks, then the selloff that we've seen in the oil market in recent weeks is obviously way overdone. In fact, if you look at the early indication of oil inventories, they are tightening around the globe and that trend should accelerate in the coming weeks," Phil Flynn, senior market analyst at Price Futures Group in Chicago told Capital.com.
Decline in stocks
On Tuesday night, the American Petroleum Institute l showed a 3.67-million-barrel decline in weekly stock.
"The big building gasoline supplies of 3.701 million barrels help keep the market reaction subdued. Still, from a seasonal perspective, this time of year gasoline inventory should be building, and we are still below average right now," he said.
Gasoline supplies jumped by 5.5 million barrels during the week ending 17 December, a much higher-than-expected increase. Meanwhile API data showed a jump of only 3.7 million barrels. Thursday gasoline was trading up $4.03 a gallon, up 4.21%.
The EIA said distillate stocks rose by 400,000 barrels. Analysts were anticipating a decline of 1.6 million barrels. Meanwhile, API data show a decline of 849,000 barrels.