Crown Resorts shareholders reject executive pay plan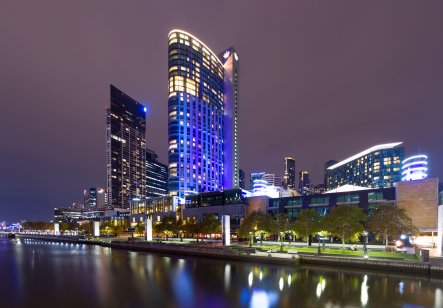 Shareholders of Australia's Crown Resorts, which has been surrounded by controversies and public inquiries, have rejected pay plans for its executives for a second consecutive year.
However, they voted against a complete rejig of the board, where 10 of the 11 directors were changed at last year's annual general meeting. Shares in the company ended the day 0.52% lower on the Australian Securities Exchange at AUD9.47 on Thursday.
At the annual general meeting on Thursday, 30.7% of proxy votes were cast against the company remuneration report, the second consecutive year when it crossed the 25% mark.
Shareholders rejected the motion
According to Australian company law, it automatically triggered a spill resolution to fire the entire board. However, shareholders overwhelmingly voted against such a move with 96% of shareholders rejecting the motion.
"As part of our transformation and remediation, Crown continues to review and adjust its remuneration strategy and framework to ensure remuneration outcomes are aligned with market practice, and community, regulatory and shareholder expectations. The details of this revised remuneration framework are currently being developed by the Board, and further details will be provided in the 2022 Annual Report," the casino operator's acting chairperson Jane Halton said in a speech.
The company, which is 37% owned by billionaire James Packer, has been subject to public inquiries over money laundering and Packer's inappropriate influence over the board. It had its gambling licence suspended in New South Wales, just before its Sydney casino opened in December 2020. It also risks losing its gambling licence in Victoria and Western Australia.
Read more: Crown Resorts no longer in talks with Oaktree for takeover