Critics leery of PEMEX government bailout, turnaround plan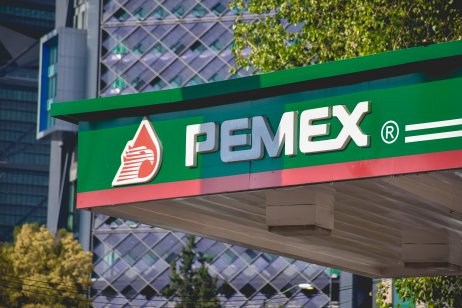 Mexican energy officials believe 2022 could be a turning point for the embattled state-ran oil company Petroleos Mexicanos (PEMEX), but the plan depends heavily on government funding, something not new to the company.
PEMEX officials said many challenges will be addressed next year, but observers said PEMEX first needs to take action on the core reason the company is massively in trouble: its long history of corruption, nepotism and poor management. Without addressing these issues, critics said 2022 will be business as usual.
Recently, PEMEX sent out self-congratulatory emails boasting about November production levels.
In interviews with Capital.com, critics pointed to those production numbers as proof PEMEX isn't changing its old ways.
Production levels down
According to data from the National Hydrocarbons Commission, Mexico produced 1.65 million barrels a day of crude oil, down from 1.75 million barrels per day in March. This summer, PEMEX had a series of preventable accidents causing it to suspend production of 500,000 barrels per day.
While PEMEX is trying to boost output since the start of under President Andrés Manuel López Obrador's administration, billions of dollars of debt create a lack of resources necessary to modernise its infrastructure and processes are sorely missing, one observer told Capital.com this week. Even with near quarterly bailouts from the government, PEMEX still runs the highest debt of any energy company.
"Given internal issues and the impact of external issues, such as the Covid pandemic and the OPEC+ agreement to add additional supplies, it has been bad for PEMEX," said a US oil executive, who asked not to be identified.
Fires at facilities
This summer, PEMEX suffered two major fires at facilities.
At the beginning of June, a massive fire erupted in the Gulf of Mexico after an underwater gas pipeline reportedly ruptured. Pemex reported a leak to their submarine pipeline. In August, a fatal explosion occurred in the gas and crude oil processing platform at Ku-Maloob-Zapp complex. The blaze was extinguished in about an hour. The platform is in the shallow waters of the Gulf of Mexico off the coast of Ciudad del Carmen, Campeche.
Recently, PEMEX announced it expects to produce 1.82 million barrels per day in 2022, something that has not happened in a decade.
Beneficial factors
Mexico's National Hydrocarbons Commission lists factors that could benefit the county's oil production in 2022:
Production from private companies is slated to start. In recent years, the company has entered into agreements with private oil companies for exploration and development opportunities. However, many of the private companies complain the PEMEX and the government doesn't deliver on its agreements.

The Obrador government is expected to address the many financial challenges PEMEX is facing and provide more support than in 2021.

In the country's 2022 budget, the Ministry of Finance has set aside more than US$3.5bn (£2.61bn) to reduce PEMEX's debt of more than US$113.2bn at the end of last year. The ministry said the additional funds should free up monies for investment in production.

Officials said output should increase after investments were made in some of its fields, including US$828m investment in Ek-Balam in the

Yucatán

to build a platform and several wells in 2022.

In 2022, there are plans to reopen wells at Chicontepec and Veracruz. These sites are expected to provide better returns than PEMEX's 20 priority fields.
Low-carbon transition failure
The company has failed to address environmental regulation changes, presenting extreme uncertainty. As energy companies try to address low-carbon transitions to a low-carbon business model, PEMEX has failed to do so.
"Adapting to a lower-carbon intense energy market requires material investments in reducing direct and indirect emissions. PEMEX's weak capital structure will materially limit the company's ability to manoeuvre through the energy transition," said Lucas Aristizabal, senior director at Fitch Ratings, said in a Rating Commentary obtained by Capital.com.
Read more: PEMEX in a complex situation
Read more: 1 dead, 5 missing in PEMEX oil platform explosion