Could oil hit $125 when China reopens? Goldman Sachs believes so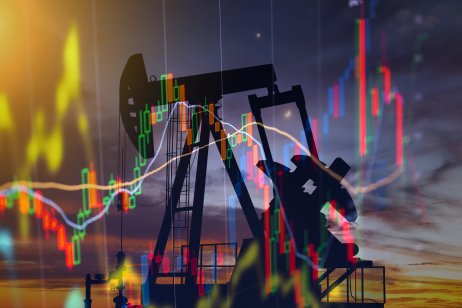 The markets continue to anticipate China ending its Covid-19 restrictions with oil prices rallying on the hope of an announcement last week and since easing in the absence of one – but just how high could all prices go when the world's second largest economy does ease its lockdowns?
Read on to find out what research analysts at Goldman Sachs are forecasting.
Brent crude oil price chart
At the time of writing on Wednesday morning, Brent was down 1.29% to trade at $93.45 per barrel, while US West Texas Intermediate (WTI) was down 1.34% to $86.89 per barrel.
What is your sentiment on Oil - Crude?
Vote to see Traders sentiment!
US crude oil (WTI) price chart
However, on Friday, when market sentiment was rife that China could be going back to full business, Brent crude was up 4.12% to $98.34 per barrel, a level not seen since late July, while WTI was up 4.73% to trade at $91.55 per barrel, a price not reached since the end of August.
Is China preparing to reopen?
There is yet to be an official announcement from China. However, the country has been increasing its crude imports, which suggests it is preparing to ease restrictions in anticipation of higher domestic demand, as also highlighted on Monday 7 November in a Goldman Sachs report, compiled by its commodities research team.
"Our China economists believe recent headlines simply mark the start of a multi-month preparation period for reopening, and so have maintained their current base case of 2Q23 reopening, once the winter flu season has passed. Nevertheless, any news around China reopening can drive rallies in oil, even if only muting uncertainty. To this end, China has already ramped up crude oil imports by more than 2.5 mb/d in recent weeks, in preparation for this event, as well as to replenish depleted inventory," the report said.
How high could oil prices go?
The bank's commodities research team further highlighted that it had conducted an Effective Lockdown Index-based exercise for contextualising what a more rapid reopening may mean for demand and the price of Brent crude oil.
"We find that each 5 p.p. in the China ELI is worth c.0.2 mb/d of oil demand, and that a bull-case early reopening would pose $6/bbl upside risk to our current $110 Brent 2023 forecasts, while a less-likely full international reopening would amount to almost $15/bbl. On the other hand, maintenance of the current status quo for restrictions would instead amount to c.$12/bbl of downside to next year's forecasts. Consistent with this, we additionally find the oil market-implied increase in the probability of reopening next year increased by 25% last week," the Goldman Sachs report said.
Therefore, essentially, an early reopening would add $6 to Goldman Sachs' $110 per barrel price target, and a full international reopening would add $15 to its price target, which would take it to $125 per barrel.
However, analysts at the bank maintained the view that they expect $115 and $110/bbl Brent prices in 1Q23 and CY2023 respectively, with risk still skewed to the upside should stocks fully deplete once again.
Other oil price factors to consider
The bank's research report also noted that the oil market remains depleted of its main buffers – inventories and spare capacity – and noted the elevated risk of supply disruptions in Libya, Russia, Iraq and Iran.
As a result, the bank said the risk distributions around its current oil forecasts are "skewed squarely higher" given that spot demand continues to realise robustly.
Moreover, the US dollar (USD) has been an additional macro risk to commodity prices, including oil this year, which Goldman analysts said has endured one of the sharpest appreciations in history.
"We would expect the USD TWI to depreciate by up to 3 p.p. as China reopens, as Asian economies benefit, and broader markets trade more 'risk-on'. This could support oil prices an additional $3/bbl. However, we also find such a depreciation dynamic weakens and even inverts at high oil price levels that we expect," the report also highlighted.
GBP / USD price chart