Copper moves above $10,000 as energy crisis worries mount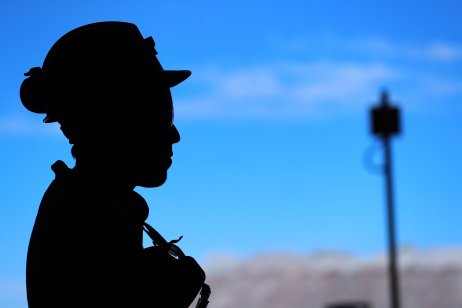 The price of copper rose for the third day in a row on Friday. The commodity climbed back to above $10,000 based on concerns that energy shortages will disrupt future supplies.
Benchmark copper futures at the London Metal Exchange (LME) rose by 0.18% to $10,023.50 per metric tonne.
"Copper and the base metals sector has long been considered an indicator of global economic health. As such, any risk to economic activity due to power shortages should not be dismissed," analysts at ANZ Research wrote on Friday.
Power shortages cut output
Widened power rationing in China, which aims to stabilise the country's electricity system, has impacted copper output in the country. China's copper production fell by 2.9% month on month to 830,000 tonnes in September amid constraints on smelters in Jiangsu, Anhui and Guangdong provinces, analysts noted.
LME nickel also rose for three consecutive days, climbing back to above $19,000 a tonne. The metal, which is used in making stainless steel, rose by 0.10% to $19,387.50 per tonne on Friday.
Dutch zinc smelter, Nyrstar, curtailed further production at its three European plants due to increased electricity costs. Shanghai Metal Market's morning commentary noted that this had driven "market sentiment to be bullish on zinc prices" and that other "non-ferrous metals followed the suit, especially nickel."
After surging to a 14-year high on Thursday, Zinc's price fell slightly on Friday. The price for the galvanising metal eased by 0.35%. Aluminium dropped by 0.40%, lead by 0.46% and tin by 0.22%.
Read more: Zinc hits 14-year high as surging power price cuts output