Copper price rallies on supply worries after Peru's mine shut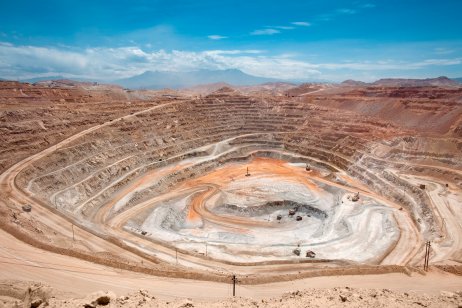 Copper price climbed back to test $9,500 level after a key mine in Peru was forced to shut operation due to protests, raising concerns about the tight supply of the metal.
The benchmark copper futures at the London Metal Exchange (LME) dipped 0.07% to $9,501 per metric tonne on Friday after briefly hitting $9,534.75/tonne. On Thursday, the metal closed 3.35% at $9,507.5, while US copper futures jumped 2.9% at $4.3 per pound.
Miner MMG, the wholly-owned subsidiary of Guoxin International Investment announced on Thursday that it will shut production at its Las Bambas mine in Peru – the world's second copper miner – from 18 December after it failed to reach an agreement with local Peruvians who blocked the mine's transport road.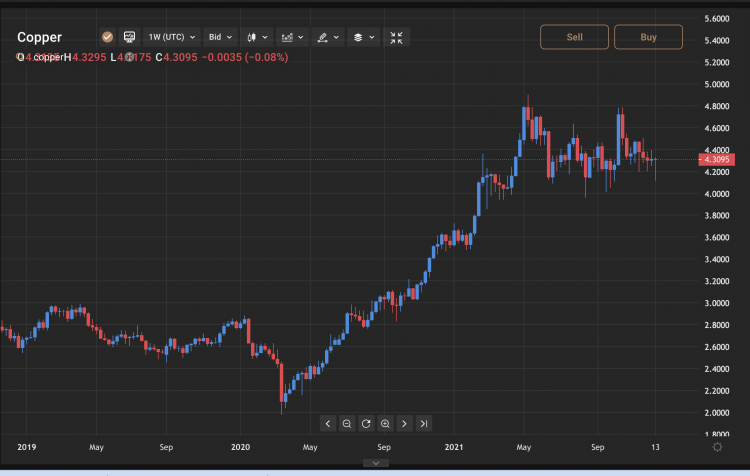 Copper futures chart - Credit: Capital.com
Second mine
Las Bambas is the second Peruvian mine to suspend operations this week after protests forced Nexa Resources's Cerro Lindo to close, according to ANZ Research on its note on Friday.
"This comes amid low inventories. Despite rising in recent weeks, they remain near 13-year lows," ANZ Research analysts said.
World Bureau of Metal Statistics reported on Wednesday that the copper market saw a deficit of 188 kilotonnes from January to October 2021.
Copper outlook
For 2022, the copper outlook remains clouded as China's growth slows and its property sector goes through a deleveraging phase, said Saxo Bank in its note on Thursday.
The Danish lender maintains a positive view on US copper futures with support in the 4-dollar area on expectations for global demand from the green transition push, while subdued mining supply offsetting any weakness in China.
Other base metals mixed on Friday. Aluminium rose 1.03% at $2.694.5/tonne; lead was up by 0.21% at $2,312.75/tonne; nickel climbed 0.31% at $ 19,690/tonne, and tin traded up 0.12% to $3,8740/tonne. Zinc eased 0.14% at $3,417.25/tonne.
Read more: Copper price analysis: Will 4.00 hold after the death-cross?