Copper falls as China's power shortages slow industry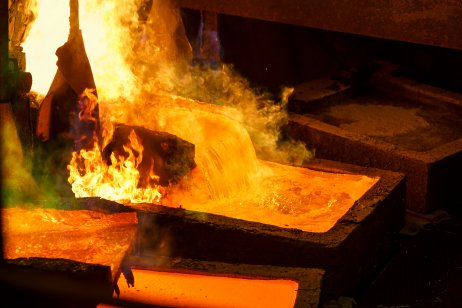 Copper prices dropped for the third consecutive day as China's emission-cut policy continued to curb manufacturing activity, while subdued demand ahead of the country's National Day holiday added bearish sentiment.
The benchmark copper futures on the London Metal Exchange (LME) eased 0.06% to $9,251.75 a tonne on Wednesday.
"Copper prices fell as manufacturing activity has been curbed in many provinces," analysts at ANZ Research wrote on a note on Wednesday.
Spot market subdued
Bloomberg reported last week, China's Jiangsu Province is curbing electricity supplies to industry following pressure by Beijing to reduce its energy consumption to cut emissions.
In the spot market in China, copper inquiries were scarce, Shanghai Metal Market (SMM) reported on Wednesday. Downstream production will be cut during the National Day holiday due to the country's power rationing.
"The fourth batch of the national reserves will be released after the holiday, so downstream users halted purchase to wait and see," SMM reported.
China's National Food and Strategic Reserves Administration announced on Monday that it will sell 150,000 tonnes of metals from its stockpiles, including copper to ease prices. The metal will be sold in a public auction on 9 October, Fastmarkets reported on Monday.
Bearish sentiment linger
Sentiment across industrial metals has been bearish on mounting concerns that severe power shortages in China would slow the country's economy, hurting the demand for the metals.
LME Aluminium dropped by 0.60% to $2,915 a tonne.
Nickel, lead, and zinc gained. Nickel rose 0.05% to $18,497.50 a tonne, but it has dropped from a seven-year high hit early this month on concerns that China's power rationing would curb stainless steel production.
Read more: Base metals mixed on fears China power crunch will hit demand