Conflux (CFX) says Mexico unlikely to legalize BTC soon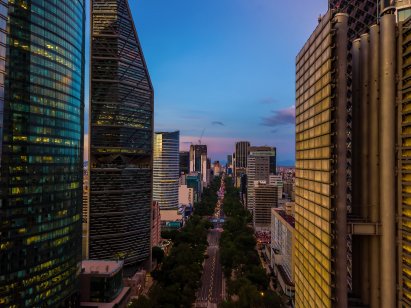 Contrary to recent hype, Mexico's government is unlikely to adopt bitcoin (BTC) as legal tender in the near future, says one of the country's leading cryptocurrency developers.
Mexico's crypto community highly doubts that Senator Indira Kempis and President Andrés Manuel López Obrador will make a serious effort to secure the government's adoption of the world's oldest and most valuable digital coin, Miguel Salazar, a software developer with Conflux Network, told Capital.com.
"A lot of people are not buying it," said Salazar of Kempis's stated desire to make bitcoin legal tender.
Bitcoin (BTC) to US dollar
"A lot of people are not buying it," said Salazar of Kempis's stated desire to make bitcoin legal tender.
Operating in various countries, Conflux is a layer one, high-throughput network that uses a Tree-Graph consensus algorithm for parallel processing of blocks and transactions to lower confirmation times, boost transaction speed, and expand scalability. The network also backs the Conflux (CFX) digital coin.
What is your sentiment on BTC/USD?
Vote to see Traders sentiment!
Conflux coin (CFX) to US dollar
Earlier this month, Kempis told the Bitcoin 2022 conference in Miami – to loud cheers – that the government will propose legislation to make bitcoin legal tender.
If passed, the law would be the first of its kind in North America and make Mexico the largest country to adopt Bitcoin as legal tender.
Such legislation could lead to broader use of, and investment in, bitcoin in Mexico – and ultimately create more opportunities for traders.
Several major cryptocurrency exchanges, which allow investors to buy, sell and store crypto assets, already operate in the country.
Kempis touted bitcoin as a means of offering a better way of life and reducing social inequality. She relayed a message from Obrador to bitcoin nation-state adoption advocate Samson Mow, inviting him to get together for coffee with the Mexican president and discuss the legalization plan.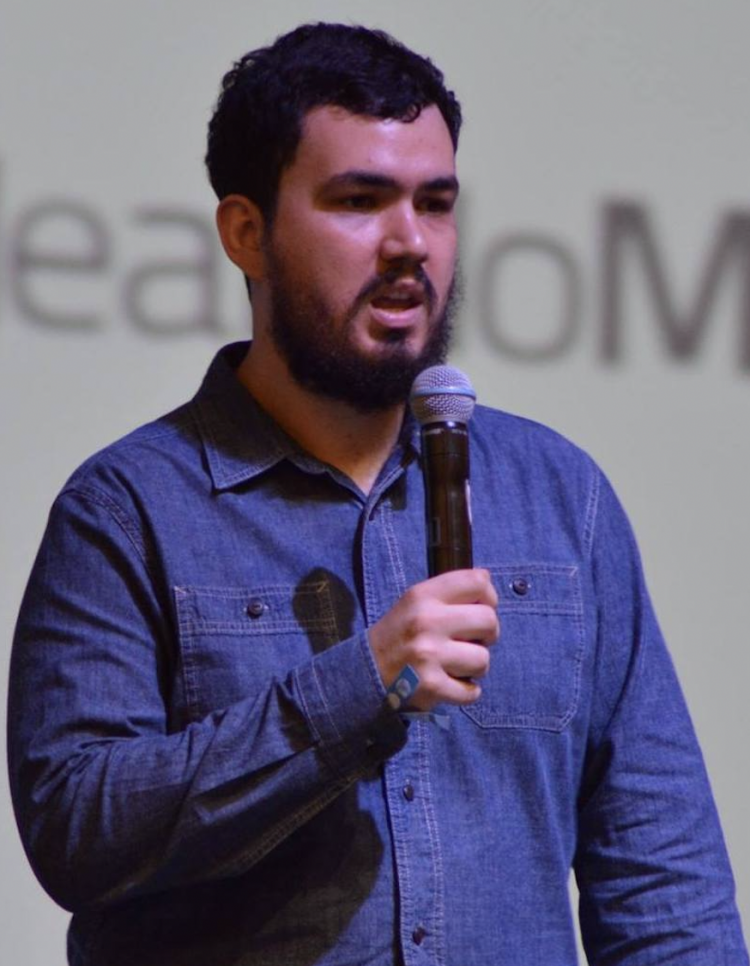 Conflux Network software developer Miguel Salazar doubts that bitcoin will become legal tender in Mexico soon - Photo: Courtesy of Miguel Salazar
Coffee offer accepted
Mow, the former chief strategy officer for Bitcoin infrastructure company Blockstream, helped El Salvador's government adopt bitcoin as an official currency and has now set out to expand nation-state adoption of the cryptocurrency. He accepted Obrador's offer to have coffee.
Kempis said the government would propose legislation to make bitcoin legal in coming months.
The senator also drafted a project of decree that would amend Mexican monetary law to cover a central bank digital currency (CBDC).
Her website indicates that the draft document, published in Mexico's Senate Gazette, would be studied by the country's finance and public credit commissions, among other legislative groups.
Salazar said the senator's rationale is that a CBDC will move bitcoin one step closer to becoming legal tender.
"Even if she means it, it's not a modern way of approaching the problem, because a CBDC is pretty much the antithesis of the ecosystem's point of view," he said.
"It's pretty much the opposite of what the ecosystem is trying to achieve.
"It's controlled by the central bank. They're not transparent. It will be subject to the same monetary policies that central banks already have and what not."
CBDC not expected to happen
Salazar was also doubtful that the government will launch a CBDC any time soon.
"I don't see any follow-up to that (CBDC proposal)," said Salazar.
An important factor is that Kempis and Obrador are members of different parties.
Kempis's Movimiento Ciudadano (Citizen Movement) party does not have a majority in the Senate, and a bitcoin bill was not part of her election campaign platform, he added.
Obrador's Morena party holds a majority in both of Mexico's parliamentary houses. However, crypto is not part of Morena's political agenda, and Obrador is unlikely to get a bitcoin bill passed before his term ends in two years, Salazar added.
Salazar called potential government regulation of crypto a "grey area," noting that people looking to get rich quick are hyping the adoption of bitcoin as legal tender, but Obrador's regime is showing little enthusiasm for doing so.
While one million Mexicans use cryptocurrency, that total represents less 1% of the population, he noted.
"I don't think there's a clear way for bitcoin and other crypto asset adoption," he said.