Cloud storage firm Backblaze seeks IPO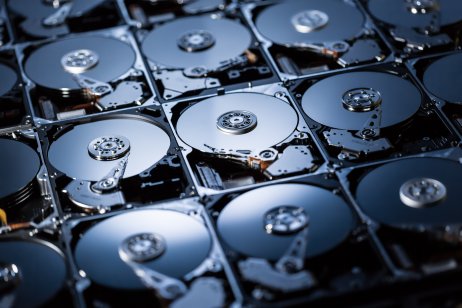 Cloud storage company Backblaze plans to list on the NASDAQ under the ticker BLZE, raising an initial amount of $100m (£75.5m), according to a recent filing.
As the IPO paperwork is still at the preliminary stage, the figure of $100m is a placeholder amount that is likely to be revised as lead underwriters Oppenheimer & Co, William Blair and Raymond James get a better idea of investor demand and an eventual IPO price range and number of shares is set.
"Data is the digital world's most precious resource. Our mission is to make storing, using, and protecting that data astonishingly easy," San Mateo, California-based Backblaze said in the preliminary IPO filing.
Almost half a million customers
Founded in 2007, Backblaze has almost 500,000 customers worldwide. Its Backblaze Storage Cloud service keeps over 500 billion files available on demand and is designed to store trillions more in the future.
It has a global physical infrastructure of nearly 200,000 hard drives and one terabit per second of network capacity, across five data centres that are interconnected by private network infrastructure.
For the six months to 30 June, Backblaze posted a net loss of $6.1m, wider than the loss of $1.3m from the same period in 2020, on revenue which rose to $31.5m from $25.4m a year earlier.
Recurring revenues
"Substantially all of our revenue is recurring in nature. We employ a land-and-expand model that drives additional revenue from existing customers. As customers generate, store and back up more data, their use of our platform increases, creating natural opportunities for revenue expansion," Backblaze said in the IPO filing.
The company is led by Gleb Budman, co-founder and chief executive since the company's inception in 2007. An alumnus of UC Berkeley, prior to co-founding Backblaze Budman worked at tech firms SonicWall and MailFrontier.
Backblaze cited data from research firm IDC, which valued the public cloud storage market at $27.6bn last year. IDC said it expects the sector to grow to $91bn by 2025.
Read more: Google to lower fees for its cloud service