CIPLA's shares jump on USFDA nod to market Lanreotide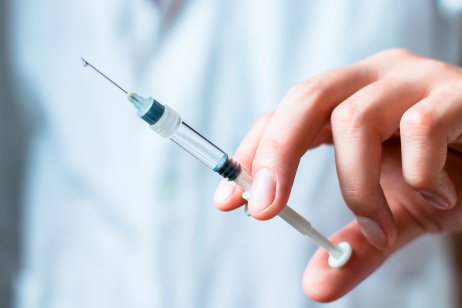 Shares in medicine manufacturer Cipla jumped in Mumbai, on news that the United States will permit the company to sell a new drug in the American market.
The stock finished 3.9% higher at INR893.80 on the National Stock Exchange (NSE) amid bearish trading on 20 December, which saw the Nifty Pharma index shed 0.35% through the day
CIPLA, India's third-largest pharmaceutical company, has a market capitalisation of around INR721bn ($9.5bn). Its products are sold in more than 80 countries.
US regulator grants final approval
In an 18 December stockmarket statement, Cipla informed the bourses that the US Food and Drug Administration (FDA) had granted "final approval for (Cipla's) Lanreotide Injection".
The medication is given to patients with tumours in the pancreas and the gut. The drug is the generic equivalent of competitor Ipsen Biopharmaceuticals' Somatuline Depot.
"The active ingredient, route of administration and strengths are the same as Somatuline Depot… According to IQVIA, Somatuline Depot had US sales of approximately $867m for the 12-month period ending October 2021," said the statement.
Continued pipeline growth
Cipla managing director and global chief executive Umang Vohra commented: "We are pleased to receive the final approval for Lanreotide injection from the US FDA.
"This approval is a significant step for our US business and is in line with our aspiration to continue growth in our complex product pipeline and address unmet patient needs."
The founders held 36.12% of Cipla's stock as of the quarter through September. The firm reported a 7% year-on-year increase in profit after taxes (PAT) at INR7.1bn ($93.5m, £70.8m) for the three months to 30 September 2021.
Read more: Indian stocks to take cue from global trends, Omicron