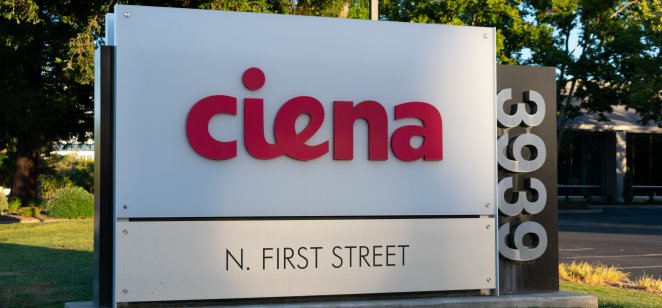 Adding a trio of major customers helped networking systems, services and software supplier Ciena boost revenues up more than 35% during the third quarter of 2021.
The company's bottom line was $238.32m, or $1.52 per share, up from $142.27m, or $0.92 per share during the same quarter in 2020.
The good news gave a slight boost to the company's shares, which were up .51% to $57.17 in late morning trading, slightly less than its 52-week high of $61.09.
The Handover, Maryland-based company's excluding items spreadsheet shows Ciena's adjusted earning was $144.88m, or $0.92 per share for the fiscal quarter, according to the company's press release.
During the quarter, Ciena repurchased approximately half a million shares of common stock totalling $26.0m.
During the quarter, Ciena reported its cash and investments totalled $1.5bn, while cash flow from operations was just above $69m.
Inventory
Meanwhile, inventories accounted for $370.2m, including:
Raw materials: $139.3m

Work in process: $10.6m

Finished goods: $204.6m

Deferred cost of sales: $53.8m

Reserve for excess and obsolescence: $38.1m
Three major customers
Ciena gained a trio of large customers, which contributed 38% of their revenue during Q3, the company said.
While it didn't name the companies, it did describe them as "two Tier 1 service providers and a web scale customer."
Difficulties
During the quarter, Ciena suffered from difficulties, mainly prolonged lead times and increased costs. The company expects those issues to continue until at least the middle of 2022.
Investments
Three segments were the company focussed investments included the networking platforms of converged packet opticals, routing and switching, along with software including the Blue Planet automation software.
CEO Gary Smith said the investments are already showing dividends in growing markets. "These results combined with a robust demand environment give us confidence that we will deliver our expected strong second half performance," he said.