The Church of England has threatened to pull investments from mining companies that fail to "uphold high standards", saying the industry is "particularly vulnerable" to poor governance.
The Church said its National Investing Bodies (NIB) – which include the Church Commissioners, Church of England Pensions Board and CBF Church of England Funds – would first determine whether dialogue would help improve company standards, but turn to divestment as a "last resort".
"Under the policy the NIBs may disinvest from companies where engagement is rebuffed or is clearly not leading to progress," the Church of England said.
"Disinvestment applies in cases where companies are unresponsive to investor concerns, require a disproportionate level of engagement and/or pose too great an ethical risk to warrant continued engagement."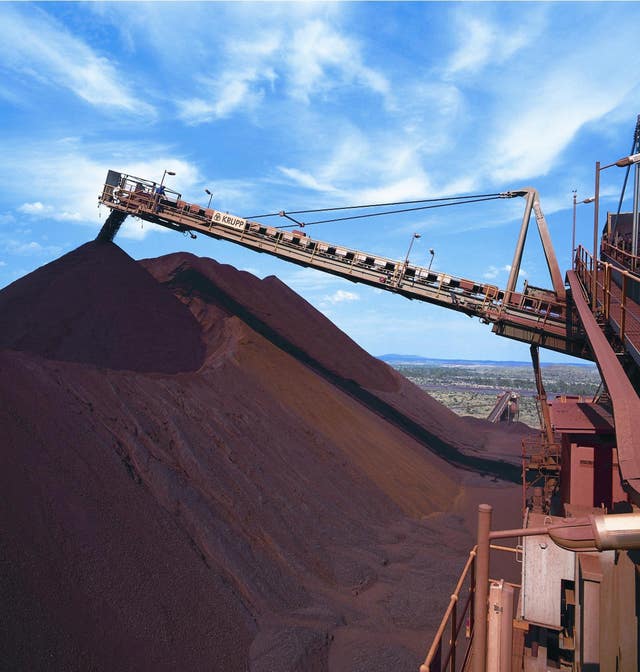 Mining companies have been warned that investments could be pulled if high standards are not upheld (PA)
The Church bodies, which together own £11bn worth of assets, have already disinvested from two companies amid ethical and corporate governance concerns, that failed to improve despite an "extensive programme of engagement" with both firms.
It resulted in the Church pulling investments from mining firm Vedanta in 2010 and Soco International in 2015.
The Church said the new policy recognised that mining has the potential to aid development and that the industry sourced material for a number of modern products.
"However, it also highlights that extractives companies are particularly vulnerable to poor governance and ethical controversy, and harmful, long-lasting impacts on communities and the environment," the Church added.
It also raised concerns about joint venture ownership structures and varying standards for corporate reporting and operations.
"Key ethical concerns in the extractive industries are not to be found in extraction in itself, but in business conduct including management of risk, the effects of operation on communities and national economies, and operating standards," the Church said.
Its investment bodies will be asked to consider issues of responsibility, corporate governance, and ethical risks surrounding human rights, social concerns, health and safety, corruption and tax transparency as well as environment and ecology.
The Church said the policy represented a "distinctively Christian approach to investment" and was the result of expert input, "theological reflection", and two years of public consultations and visits to both mine sites and related communities.
Reverend Malcolm Brown, the Church's director of mission and public affairs, said: "This policy recognises mining, as an expression of human vocation and enterprise, has its place within a Christian understanding of society, and therefore of the investable business sector.
"However, this must be balanced against the need for wise stewardship and sustainable patterns of human activity."
It follows on from the Church's climate change policy in 2015, when it pledged to no longer make any direct investments in companies that generate more than 10% of their revenue from extracting thermal coal or producing oil from tar sands.
More recently it joined the Church Investors Group to send a warning shot to company bosses over excessive executive rewards.
Together, the group wrote to 350 of the biggest companies on the London stock market stressing that they would vote against excessive pay deals.
Capital Com is an execution-only service provider. The material provided on this website is for information purposes only and should not be understood as an investment advice. Any opinion that may be provided on this page does not constitute a recommendation by Capital Com or its agents. We do not make any representations or warranty on the accuracy or completeness of the information that is provided on this page. If you rely on the information on this page then you do so entirely on your own risk.