China starts fresh graft probe in financial sector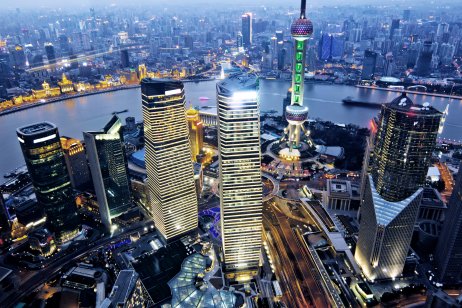 China started fresh investigation into its 25 institutions in its financial sector covering regulators, state-run banks, insurers and bad-debt managers seeking to stamp out corruption.
The Central Commission for Discipline Inspection started the two-month anti-corruption investigation by looking into the China Banking and Insurance Regulatory Commission (CBRIC) and China Everbright, a state-owned asset management company.
According to statements from CBRIC and the Central Commission for Discipline Investigation late on Monday, the investigation teams will accept complaint reports from whistle-blowers until 15 December.
Focus on "political deviations"
The Chinese-language statements are available on the websites of the two bodies and have been seen by Capital.com.
Last month, Zhao Leji, a member of the Standing Committee of the Political Bureau of the Communist Party of China (CPC) Central Committee and head of the central leading group on disciplinary inspection, said that the investigation will focus on checking "political deviations" among party leaders of the organisations. He also urged financial institutions to better meet the financial needs of the people and the real economy as well as prevent systemic risks.
Yang Zhengchao, leader of the team investigating China Everbright, said in Monday's statement that the investigation is an important step in the "high-quality development" of China's financial sector, promotion of anti-corruption and shows strict governance of the industry by the Chinese Communist Party.
What is your sentiment on U9Esg?
Vote to see Traders sentiment!
Evergrande prompts look at finance
Li Xiaopeng, chairman of China Everbright, said that the group should further improve ideological understanding, clarify development ideas, refine work measures and make efforts to promote the building of a world-class financial holding group.
China Everbright's key listed companies on The Stock Exchange of Hong Kong closed lower on Tuesday. China Everbright Bank closed 1.09% lower at HKD2.72, China Everbright closed 1.08% lower at HKD9.20 while China Everbright Environment Group closed 0.51% lower at HKD5.83.
The investigation comes close on the heels of property developer Evergrande's defaults. The private sector real estate company had taken large loans from several Chinese banks.
Strengthening "financial governance"
In a statement by CBRIC, the regulator's chairman Guo Shuqing said that organisation should support and cooperate with the investigation and "systemically sort out the problems and shortcomings in the work".
"We should take this acceptance of the central inspection as an opportunity to fully, accurately and comprehensively implement the new development concept, strengthen the financial governance system and governance capacity-building, better meet the needs of the people and the real economy and finance, maintain the national economic and financial security, and vigorously promote the high-quality development of the financial industry," Guo said.
Read more: China extends crackdown to all overseas-listed internet firms