China's steel output curb likely to extend to March 2022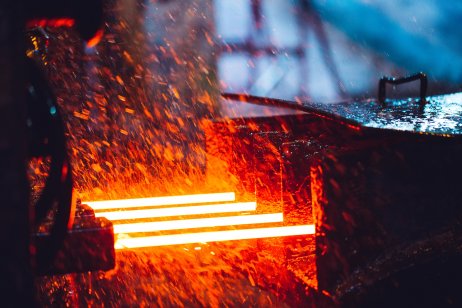 China's steel production curb is expected to continue to the first quarter of 2022 as Beijing seeks to control pollution ahead of the Winter Olympics and due to the improving but still ongoing power shortage.
The pollution control and power shortage will create a favourable supply and demand dynamic to support the margin for Chinese steel companies, according to CreditSights, a Fitch Group's unit, in its note on Monday.
China's monthly crude steel production was down 23% year-on-year in October and the capacity utilisation rate of China's steel mills dropped to a record low in November.
Remain shut
Based on CreditSights's observation, over 50% of blast oxygen furnaces in the Tangshan region – a major steel production base in the Beijing-Tianjin-Hebei capital region – remain shut. The region accounts for more than 20% of China's steel output.
"Even small steel mills, which tend to rapidly increase output during price up cycles have not managed to ramp up production owing to the strong enforcement of production curbs by the local governments," it said.
Moreover, China has committed to cut energy consumption per unit of GDP by 13.5% and carbon emission by 18% by 2025.
Low iron price support margin
Steel production curbs in China, the world's largest iron ore importer, has put downward pressure on steel-making iron ore prices. The ongoing steel output curbs has kept the price of imported iron ore with 62% iron at below $100/tonne, compared to $240/tonne in May.
"With iron ore inventory in China at a record high and steel production keeps declining, we think downward pressure on iron ore prices will persist," CreditSights said.
However, the low iron ore prices, tight steel supply and resilient steel prices will further support on margins for Chinese steel producers, the firm said.
"Gross margins of most steel products are >70% higher than the beginning of the year and has started to rebound last week alongside the steel price recovery," it said.
Read more: Steel prices to ease in 2022 as rally is over