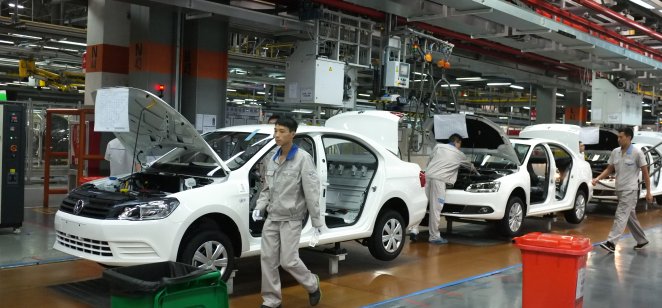 High commodity prices and Covid outbreak drag down profits of China's industrial firms. In August, industrial profit rose 10.1% year-on-year, slowest in eight months compared with a 16.4% increase in July, National Bureau of Statistics announced on Tuesday.
In the first eight months of the year, industrial firms' profits rose 49.5% year-on-year, slowing from a 57.3% increase in the January to July period.
"A sustained and stable recovery in corporate profits is facing more challenges," said Zhu Hong, senior statistician at the statistics bureau, said in a statement translated by Reuters. The original statement is in Chinese.
High commodity prices and Covid outbreak
"The epidemic is still spreading in some areas, overall prices of bulk commodities are high, the cost of international logistics is elevated, and the shortage of chips is pushing up corporate costs," Zhu was quoted as saying by Reuters.
The industrial profit data cemented analysts viewed that China's economic momentum in the third quarter are ebbing and the economy may only be reinvigorated in the final quarter of the year.
Aside from high commodity prices, companies in China are also facing power curbs as the government is tightening electricity control to meet climate goals. Some power cuts were reported this month, further clouding economic outlook.