China growth will slip to 4% in 2022 says Bank of America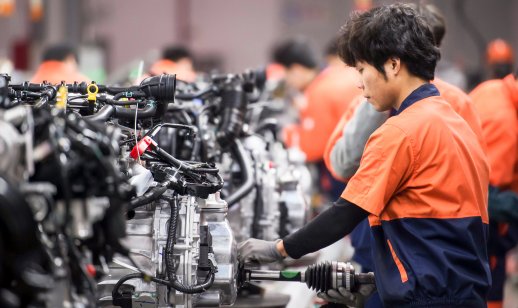 Strong headwinds on domestic demand mean that China's economy is likely to grow at only 4% in 2022, a three percentage point decline from this year, according to analysis from Bank of America.
"We maintain our below-consensus growth forecasts for China at 7.7% and 4.0% in 2021 and 2022, respectively," the bank's analysts said in a note.
"While market consensus has shifted down to 5.4% yoy (year-on-year) for 2022, well below the 6.7% average annual growth in 2015 - 2019, we think the hurdle of keeping growth above 5% next year is quite high," the analysts added.
Weak Chinese investment
BofA's analysts pointed to weak investment momentum and sluggish credit expansion in the Chinese economy to conclude that there are still issues with the East Asian country's macro outlook.
"We believe the potential rebound in sequential growth from the lowest level in 3Q21 will be more shallow than the market expects, especially given the time it takes for more easing measures to be deployed," the analysts said.
While most global economies have been affected by supply constraints and labour shortages in recent months China has avoided these.
Chinese power crunch
The country's biggest economic issue over the last quarter was a power crunch which BofA's analysts said had been overcome via top-down intervention such as limiting the power supply to energy-intensive sectors such as metals smelting.
Instead, China faces issues relating to weak demand, which has been softening domestically since the second quarter of 2022. BofA's analysts' property investment and retail consumption are the key areas of weakness for the Chinese economy with respect to demand.
"In our view, the hope for demand stabilisation hinges on effective policy easing to stabilise the property market and reboot credit expansion," the analysts said.
"We expect another year of fiscal and monetary easing in China to support demand-side recovery," they added.
Read more: China creates rare earth minerals mining behemoth