Evergrande to sell 11% stake in internet unit for $418m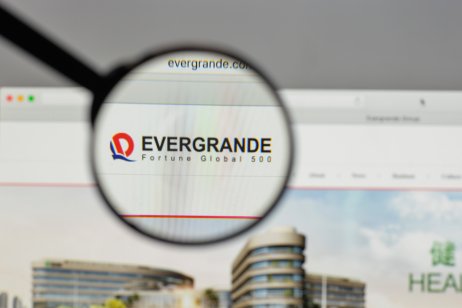 Debt-ridden property developer China Evergrande Group will sell an 11% stake in its internet unit HengTen Networks Group for HK$3.25bn (US$418m).
Evergrande has split the sale into two parts: a 7% stake to a Tencent Holdings subsidiary for HK$2.07bn and the other 4% to an unnamed buyer for HK$1.18bn, according to a stock exchange filing.
Tencent is already a 16.9% shareholder in HengTen, while Evergrande currently owns 37.55%. After the transactions, Tencent will own 23.9%, while Evergrande's holding will fall to 26.55%.
HengTen shares up
Investors took the news positively. HengTen's shares were trading 32.16% higher than the previous close at HK$4.52, when The Stock Exchange of Hong Kong (HKEX) broke for lunch on Monday (2 August).
Evergrande's shares were trading 7% higher than the previous close at HK$5.62 at lunch time on the HKEX. This was despite the filing being silent on the target date for completion of the transaction.
Last week, Evergrande dropped plans for declaring a special dividend after S&P Global Ratings had downgraded the company.
A day after its decision, Fitch Ratings also announced that it has downgraded Evergrande and its subsidiaries.
What is your sentiment on 3333?
Vote to see Traders sentiment!
"Fragile" liquidity
"The downgrade reflects Evergrande's diminishing margin of safety in preserving liquidity. Evergrande's liquidity is fragile and heavily reliant on renewing short-term banking facilities and trust loans, continued access to trade payables and robust contracted sales to generate cash flow.
"However, recent negative news flow may affect stakeholders' confidence, further pressuring liquidity," Fitch said in a statement.
Trade China Evergrande Group – 3333 CFD
Read more: China Evergrande ditches plan for issuing special dividend