Chicago's Portillo's plans to raise $405m from IPO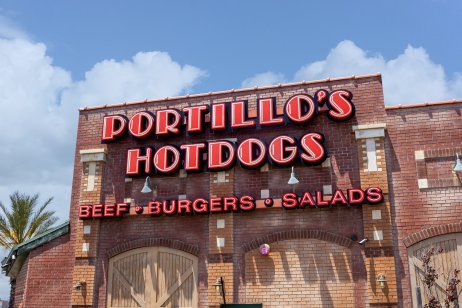 Chicago-style restaurant franchise Portillo's released more details of its upcoming initiation public offering (IPO) on Tuesday.
The company said in a filing with the Securities and Exchange Commission that it plans to raise more than $405m (£298.04m) by selling 20.27 million shares for between $17 and $20 a piece.
Investors would accrue a 28% stake in the company from the offering, though it would remain in control of private equity firm Berkshire Partners.
The updated prospectus puts the company at an overall valuation of $1.4bn. It will trade under the ticker PLTO, but the final date of the offering is yet to be determined.
Jefferies, Morgan Stanley, and Bank of America are all part of the underwriting group for the offering.
Updated prospectus
The update came from an addendum Portillo's filed with the SEC pertaining to the prospectus it released at the end of September.
At the time, the company revealed its overall financial standing and showed that each one of its restaurants are profitable.
The company's revenue for the first half of the year ending 27 June stood at $285m, an increase of 18.8% year-over-year.
Meanwhile, Portillo's has also made significant improvements to its bottom line. Net income was $13.9m last year compared to a pandemic-laden 2020 when the company lost $773,000.
Growth strategy
It also said it is planning to execute an aggressive growth strategy, increasing its store volume by about 10% per year. Portillo's already has 67 locations across the US.
One way the company plans to execute this strategy is by leaning on its social media campaigns. The prospectus says that Portillo's social media posts receive 10-times more engagement than average restaurant posts.
"Many of our fans beg us through social media to bring a Portillo's restaurant to their city (and we have received similar pleas from mayors), which we believe is indicative of the passion of our guests and the demand for more Portillo's locations across the country," the company said in the prospectus.
Read more: Chicagoland icon Portillo's is going public