Chicago Atlantic IPO price set at $16-$18 per share
Subscribe to Weekly Highlights
The major market events for the week ahead right in your inbox.
Subscribe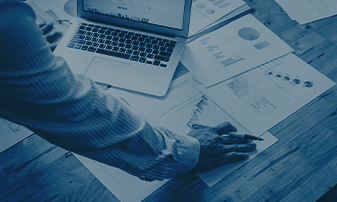 Content
Chicago Atlantic Real Estate Finance announced price guidance in the $16 to $18 range for its initial stock offering to the public for roughly $106.3m in proceeds.
The Chicago, Illinois-based real estate investment trust (REIT) intends to sell 6.25 million shares, which at the high end of price guidance would value the company at $304.7m.
JMP Securities, Compass Point, Oppenheimer, Lake Street and East West Markets as underwriters. The underwriting group has the option to purchase an additional 937,500 shares within 30 days of the closing, bringing the total proceeds to a potential $129.4m.
The 6.25 million shares offered represents 35.9% of the total equity in Chicago Atlantic, which has applied to list its shares under the ticker REFI on the Nasdaq.
Cannabis mortgage loans
Chicago Atlantic makes first-lien mortgage loans, primarily to companies involved in the cannabis industry, including state-licensed medical and recreational marijuana dispensaries and cultivation facilities. As of 22 November, 35.3% of the loans in Chicago Atlantic's portfolio are backed by a personal or corporate guaranty. One loan in Chicago Atlantic's portfolio, representing 10.8% of total assets, is subordinate to a first-lien mortgage.
"We believe that cannabis operators' limited access to traditional bank and non-bank financing has provided attractive opportunities for us to make loans to companies that exhibit strong fundamentals but require more customised financing structures and loan products than regulated financial institutions can provide," the company stated in its amended S-1 shelf registration filed with the US Securities and Exchange Commission.
"We believe that continued state-level legalisation of cannabis for medical and adult use creates an increased loan demand by companies operating in the cannabis industry and property owners leasing to cannabis tenants," the company said.
Limited historical data
Chicago Atlantic earned net income of $5.14m, or $1.40 per share, on $5.30m in revenue through 30 September. Total operating expenses totalled $159,740.
As a new company formed on 30 March, Chicago Atlantic has no historical earnings or revenue before 2021.
Chicago Atlantic plans to underwrite loans between $5m and $200m with loan terms ranging from three to five years. Chicago Atlantic plans to hold up to $30m of total loan balances on its books, selling excess to third-party investors.
Read more: Feds allege cannabis business was blowing smoke