CarMax (KMX) up 4% on Q3 earnings beat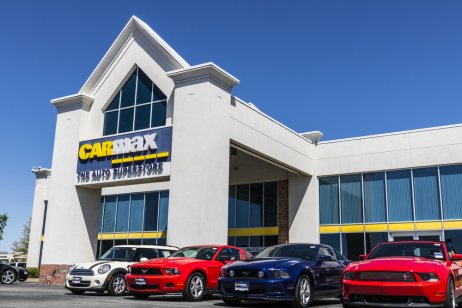 CarMax (KMX) rose 4% pre-market on third-quarter earnings that beat estimates. The used car retailer pointed to growing demand for its positive results.
With more than 220 stores, CarMax is the largest retailer of used cars in the US that offers a variety of vehicle delivery methods including home delivery, express pickup and in-showroom appointments.
For the fiscal third-quarter ended 30 November, net income rose 3% to $269.4m (£22.7m) from $235.3m a year earlier on revenue that jumped 65% to a record $8.5bn from the $5.2bn reported in the same period in 2020.
Diluted earnings per share (EPS) of $1.63 beat analyst estimates of $1.45 on revenue of $7.4bn, according to figures widely available on financial news sites.
All-time record revenues
In pre-market activity on the New York Stock Exchange, CarMax was up 4% at $142.12.
"Our top line momentum continued into this quarter and we achieved record levels of third quarter unit sales in both retail and wholesale, generating all-time record revenues. We also bought more cars from customers than ever before," CarMax's president and CEO Bill Nash said in a press release.
"We are excited about the opportunities ahead of us and believe that by delivering the most customer-centric experience in the industry, we will enable sustainable growth and create meaningful long-term shareholder value," Nash added.
During the quarter, CarMax bought 383,215 vehicles from consumers, a 91% increase on the prior year quarter and sold 415,054 units, up 29% on the prior year quarter.
The company cited growing demand for online offerings, ramping inventory and staffing levels and the continued success of vehicle sourcing directly from consumers for the sales increase.
Read more: More than half of stocks on WallStreetBets lead to losses