Fast-growing investment trading platform recognised for its focus on education and technology; reports 99% rise in annual trading volumes
LONDON, UNITED KINGDOM, 1 December 2022 – Capital.com, the high-growth European trading and investing platform, announced it has been named best investment trading platform for 'supporting new investors' at the 2022 Investors' Chronicle Investment Awards.  The award recognises retail investment providers who have best supported new investors and traders in their investing journeys over the course of the year. 
As one of two firms to be shortlisted in the Supporting New Investors category, Capital.com's win at the Investors' Chronicle Investment Awards is further evidence of the company's commitment to lower the barriers of entry to financial markets and empower more people to trade and invest with confidence.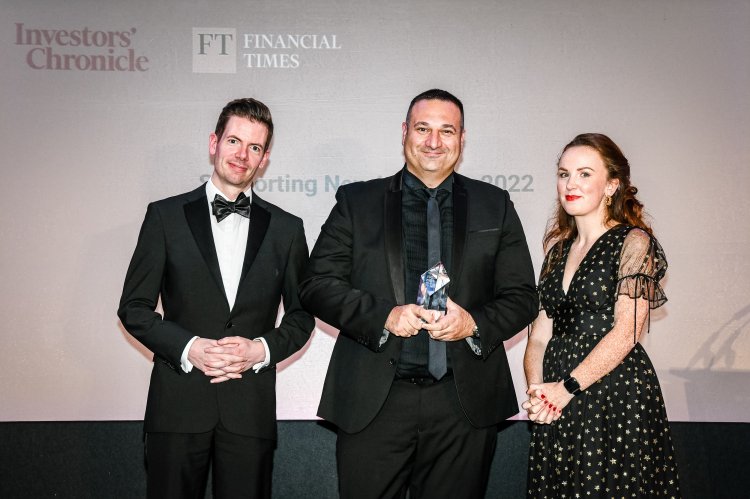 Commenting on the award win, Kypros Zoumidou, Chief Commercial Officer, Capital.com said:
"It is a great honour to be recognised in these prestigious awards, and is testament to our relentless focus on building a platform that centred on technology, learning and transparent pricing. Our mission is to support every trader and investor in their journey to become more confident and we will continue to do this by delivering the highest level of service to our clients while prioritising education and learning." 
This industry win coincides with wider growth reported across the Capital.com platform globally.  So far this year total trading volumes on the global platform reached $979bn. This is 99% higher compared to 2021. Over the same period, user accounts increased by 83% to reach close to 7.8m for the first time.
The winners of the 2022 Investors' Chronicle Investment Awards were selected following an extensive Investors' Chronicle and Financial Times readers survey. The shortlisted firms were then evaluated by the Investors' Chronicle editorial team. 
Click here to find out  more about Capital.com and the Investors' Chronicle Investment Awards 2022 awards.