Canadian waste company GFL continues acquisition spree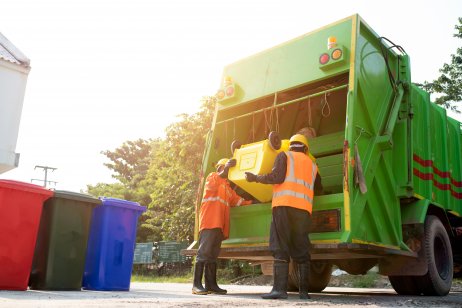 Canadian waste management company GFL Environmental announced its latest acquisition Friday to bring its total to 31 year-to-date, with a 32nd deal expected to complete by mid-October.
The fourth largest diversified environmental services company in North America has spent C$2.2bn (£1.28bn) on acquisitions this year.
The deals added C$715m of revenue or 1.5 times more than GFL's beginning of the year guidance. At that time, the company said it was looking to add C$280m through incremental mergers and acquisitions (M&A).
"We still see upside opportunities ahead of us for the fourth quarter resulting from the robust M&A pipeline that we manage.
"We will also remain focused on organically growing our business, realising operational efficiencies and extracting synergies from our scalable platform, all with a view to increasing our free cash flow and creating long-term value for all of our stakeholders," founder and CEO Patrick Dovigi said.
The company in July reported adjusted of C$159.8m for the three months ended 30 June, up from C$44.9m in the prior year second quarter. At the time, GFL said full year adjusted free cash flow would come in between C$510-C$520m.
GFL shares are trading up by less that 0.5% Friday to a price of around $37 per share. Follow the GFL chart live with Capital.com to stay on top of the current price and spot the best trading opportunities.
Peoria Disposal
GFL's latest buy was Illinois-based Peoria Disposal Company (PDC). The purchase of the solid waste management and recycling business brings a network of assets in Central Illinois and Eastern Missouri into GFL's business.
The operations include three active landfills, two transfer stations, one material recovery facility and a wastewater treatment plant. The purchase also includes 350 vehicles and Peoria City/County Landfill Number 3, which is expected to begin operations in early 2024.
"After months of family meetings and input from trusted advisors, we made the difficult decision to put PDC up for sale," PDC president and CEO Royal Coulter said. "We ran a process where we interviewed four other parties and while GFL was not the highest bidder, after spending two days with Patrick, our family felt that GFL was the right company to take over PDC and continue the legacy that we have built in Peoria over the last 93 years."
What is your sentiment on GFL?
Vote to see Traders sentiment!
Selling assets
GFK's press release also details a string of asset sales that the company says will help streamline operations.
GFL netted $72.5m (C$92m) for the sale of certain solid waste assets in and around Chicago and Rochester, Minnesota, not including its Zion Landfill. The sale also included a 10-year disposal agreement.
This sale combined with the previously announced sale of certain assets in Pennsylvania and Maryland, brings GFL's total proceeds from asset sales to $122.5 million (C$155.1 million) for the year
Read more: Biffa announces UK watchdogs have cleared path for purchase