Aurora Cannabis sees promise in medical, foreign sales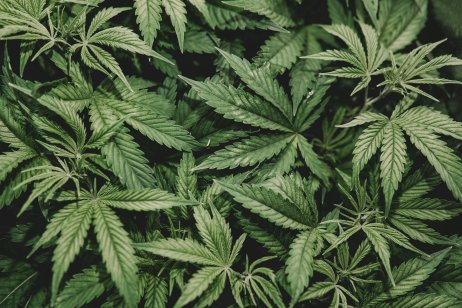 Canadian marijuana supplier Aurora Cannabis reported continuing losses and a quarterly dip in sales on Monday but pointed to increased medical and international volume as holding potential for the company to attain profitability.
For the year ending June 30, 2021, the company reported a net loss per share of CAD4.03 compared to a loss of CAD33.39 the year before. Revenues were CAD245.25m ($198m) and net losses reported as CAD695m.
The company's overall "net revenue" (it reports using non-US GAAP measures) dipped from CAD55.2m in the prior quarter to CAD54.8m in its fourth quarter – and down significantly from CAD67.5m during the same period in 2020.
Listed on Nasdaq under the ticker ACB, Aurora's shares see-sawed in value following the release of results, climbing briefly before ending the after-hours session down over 3%.
Medical cannabis
While its year-to-year revenue saw a drop, the Edmonton, Alberta company's medical cannabis sector witnessed a revenue jump of 9% to $35m, primarily due to international markets, mainly Germany, France and Israel, said CEO Miguel Martin in a press release.
Adjusted gross margin before fair value adjustments on medical cannabis net revenue was 68% versus 64% in the prior year. The increase came from reduction in production costs and higher revenues from international sales, which yield higher margins, he said.
Consumer cannabis
Year-over-year, consumer cannabis net revenue dropped to $19.5m, a 45% decrease from $35.3m in the prior year. However, the company reported, consumer cannabis returned to profitability in Q4, the company said.
"We are now delighted to announce a long-term supply agreement with Cantek in Israel that we expect to provide us with a steady stream of high-margin revenue that could also evolve into a larger partnership over time," Martin said. "We further believe our Canadian adult recreational segment is poised for recovery due to our product portfolio enhancements coupled with an acceleration of new store openings and rising consumer demand."
Aurora was scheduled to report results on 20 September but delayed the release of results to 27 September. The company's auditor, KPMG, signed off on the consolidated financial statements but noted some issues with the audit including a "material weakness" relating to management and controls over complex spreadsheet data for financial reporting.
Read more: Aurora Cannabis stock forecast: can this cannabis stock deliver a profit in 2021?