Canada pension fund boosts India's Phoenix Mills (PHOENIXLTD)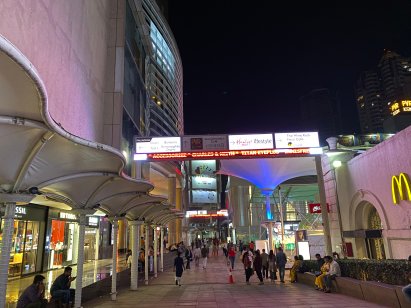 Canada Pension Plan Investment Board (CPPIB) has injected funds into Indian property developer The Phoenix Mills, which will be utilised to build offices and retail space in the finance hub of Mumbai.
The Canadian pension fund's entity, CPP Investment Board Private Holdings (CPP Investments), has pumped INR7.87bn ($106m) into a Phoenix subsidiary, named Plutocrat Commercial Real Estate.
The infusion is the first round of investment into Plutocrat Commercial, per a regulatory filing. A cumulative INR13.5bn will be invested in Plutocrat over time. Following the first investment tranche, Phoenix and CPP Investments are to own 64.10% and 35.90% respectively of Plutocrat.
Plutocrat will construct offices with a potential leasable area of about one million square feet, alongside flagship retail space with a potential leasable area of some 200,000 square feet, per a separate shareholder statement. The target completion date for the project located in Mumbai's Lower Parel neighbourhood is 2026. The office-led, mixed-use asset will complement the existing retail development at Phoenix Palladium, Mumbai and The St. Regis, Mumbai hotel.
A long-standing relationship
Hari Krishna, managing director of Real Estate – India, CPP Investments, said: "As a longstanding investor in India, this investment cements our already strong and deep presence in the country's fast-growing property sector, and will deliver steady, long-term returns for CPP contributors and beneficiaries."
The Phoenix Mills (PML) has a market capitalisation of around INR186bn on the National Stock Exchange, where its shares have advanced some 38% to INR1,081.75 so far this year.
This week's announcement marks the third major partnership between PML and CPP Investments. The second joint venture was inked in May 2021 to develop a retail centre in Kolkata, in eastern India.
The first, Island Star Mall Developers (ISMDPL), formed in 2017, is building three retail-led, mixed-use developments in the cities of Pune, Bengaluru and Indore, and manages Phoenix Marketcity in Bengaluru, in southern India.
Read more: Indian stocks drop a third day in a row amid profit taking