BWX Tech shares jump on nuke sub sales to Australia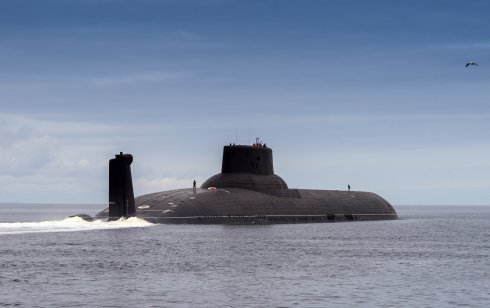 Shares of BWX Technologies jumped Thursday morning after a pair of positive news events boosted the company's core nuclear component business.
The news late Wednesday that the US and UK have a new security alliance with Australia and Thursday morning's agreement with Bayer AG to develop medicinal radioisotopes, sent BXW shares to $56.77 (£41.18) from the opening $54.80 (£39.75) price.
The Ottawa, Ontario, Canada-based nuclear contractor makes the nuclear reactors and propulsion systems for the US Naval submarine and aircraft carrier fleet. Subsidiary BWX Medical, makes radioactive materials used in targeted alpha therapies.
US, UK selling nuclear tech to Australia
US President Joe Biden announced after the market close Wednesday the US agreed, in partnership with the UK, to sell nuclear technology to Australia.
BWX Medical announced Thursday it would form a partnership with Bayer to supply Bayer with Ac-225, a radionucleotide used in cancer treatment.
"We believe yesterday's announcement that Australia, the United Kingdom and US plan to enhance defence cooperation can eventually increase demand for BWXT's submarine reactors," noted Maxim Group analyst Tate Sullivan in a morning note to investors.
Australia's entry into nuclear weapons
The agreement marks the first time Australia has acquired nuclear weapons technology and was viewed as a counter to China's growing influence in the Pacific region. France, which had previously supplied Australia's submarine fleet, criticised the agreement, calling it "a stab in the back," according to a CNBC news report.
BWX Medical partnership with Bayer
"Separately, BWXT announced this morning an agreement to develop and produce medical isotope Actinium-225 with Bayer," Sullivan added in the report. "We increase our 2025 EPS to $4.36 from $4.34 on this news."
As a result, Maxim increased the company's target price to $80 and maintained its current 'Buy' rating.
"At 16 times our 2022 EPS forecast of $3.42, we maintain our Buy rating and $80 price target based on 22 times our 2023 EPS estimate of $3.66," Sullivan wrote.
Read more: Gold tumbles as investors position for a more hawkish Fed