Business News: Global CPI, Europe, UK, and US data dump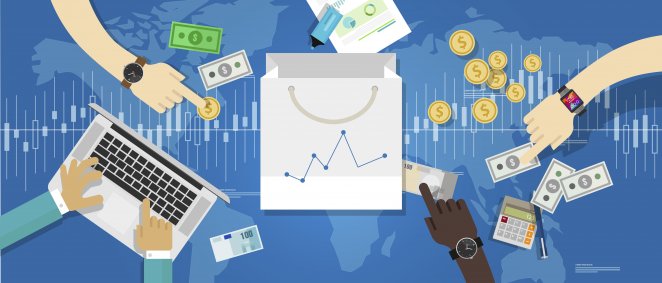 Markets have an interesting day ahead as superpowers, in the euro area and the US are set to report key numbers, including the Consumer Price Index (CPI), US jobless claims, the eurozone's global trade balance, and Japan's National Consumer Price Index. Important dignitaries from the European Central Bank, the US Federal Reserve and the Reserve Bank of Australia to take the stage today.
The earnings calendar is packed as the US dollar gained strength against its rivals with the US dollar index (DXY), that gauges the strength of the dollar against. A basket of six currencies edging up 0.15% in early trade. The bourse grew 6.8% year to date.
What is your sentiment on Natural Gas?
Vote to see Traders sentiment!
In the market today
Top business and economic news today
British Consumer Price Index expected to be bright: The UK's CPI data is expected to be at 0.8% and 3.9% month-on-month and year-on-year respectively in October, a level up from numbers reported last month. Retail Price Index is expected at 5.7%, well above 4.9% in September. British Price Producer Index core output estimated to be at 0.7% in October.
Eurozone global trade balance: The year-on-year global trade balance is expected today, while its last reported value was at €1.316bn in the euro area. EU trade balance last reported a negative of €-0.281bn.
Bearish US dollar puts emerging markets under pressure: The US dollar rose for consecutive sessions and its strength is suppressing the emerging market currencies' including the Indian Rupee and Turkish Lira which plunged to a record low. US retail sales data boosted Wall Street sentiments.
Switzerland Trade Balance: Released by the Federal Customs Administration is a measure of balance between import and export. Last reported 5052 million Swiss franc.
Fed chair's future to be announced
US President Joe Biden is pressured to announce the replacement for Jerome Powell whose term expires in four months. The decision will be announced in four days, said Biden, as he has to pick between incumbent Powell and Lael Brainard, a governor who has the backing of progressive members of the Democratic Party. The US Federal Reserve's chair is going to be a challenging position in the next term as the economy deals with stretched inflation and choppy labour market poductivty in a post-pandemic economy with hyped up oil and energy prices and grief politics.
Brief look into global politics and trade
The two important world leaders, Biden and China's President Xi Jinping held tough over their virtual meet, a crucial event for global politics as the blistered relationship between the two superpowers hinted at the possibility of a stitch up. Even though Biden eyes the establishment of a new healthy relationship with his Chinese counterpart, he did not hold back in mentioning relevant distress calls including the Asian country's unfair trade and economic practices that the US has to protect itself from, human rights abuse and the position of Taiwan.
Xi warned that toying with Taiwanese independence would be "playing with fire. Whoever plays with fire will get burnt" as China believes that the independent nation of Taiwan would eventually take its place back in the mainland as a part of China. Currently, the US has agreed to defend Taiwan. Xi also accused Biden and the US of meddling in domestic affairs and debilitating Chinese companies under the mask of national security.
A glance at oil, metal and renewables
Crude oil prices buckle over 1.57% in early trade while natural gas drops over 3.67%. Oil prices were dim as concerns over constricted supply calmed as reports of the US requesting China to release oil reserves hinted at a possible hike in US shale activity.
The International Energy Agency's monthly oil market report late on Tueday showed a new source to meet recovering demand through the post-hurricane increase in US shale production, encouraged by firm oil prices.
The US Energy Information Administration's monthly Drilling Productivity Report forecast an 85,000 barrels per day growth in oil output from November to December.
Precious metals gold and silver traded flat with gold turning into the red and silver was up in the positive territory, up 0.2% in trade today.
Deals, Earnings and Divestitures from companies
American Cisco, Bath and Body Works and Target are reporting earnings results today along with Prudential Public ADR, Lowe's, NVIDIA and several smaller stocks.
US retail giants Walmart and Home Depot report robust sales last quarter, as they enjoyed the pandemic with flourishing sales.
Life Science REIT plc and Central Copper Resources plc to list mid-November in the equity market.
European Union carbon prices at record high after COP26.
Pfizer seeks authorisation for Covid antiviral pill
Pfizer's antiviral pill which cuts the risk of hospitalisation and death for adults by almost 90% according to studies is in its late stages and seeks approval. The Biden administration is poised to purchase about 10 million courses of the drug.
Peloton stock jumps after $1bn stock sale announcement
The maker of connected fitness equipment and treadmills Peloton plans to raise $bn through a stock offering. Peloton shares surged over 12% yesterday.
Markets today:
Stocks: Wall Street ended weak after a negative day as rising concerns about inflation, high commodity prices and disappointing data around the world shrouded sentiment over markets. UK stocks ended in the red on Tuesday weighed down by pharma, telecom and food sectors. Vodafone gained after their earnings release while British Land Company propelled it further yesterday.
Oil: Oil prices down over 1.7% as natural gas loses over 3.67%.
Gold: Gold and silver trade in the green today along with other commodities as concerns over aggressive inflation and its consequences boosted its safe haven appeal in the face of a stronger greenback and weaker bond yields.
Forex: EUR/USD and GBP/USD trading flat to low in early hours of trade today.
Crypto: Volumes in the global crypto verse jumped over 28% in the last 24 hours while digital coins in the spotlight, Bitcoin, Ethereal and Dogecoin plunged in another consecutive session. BTC dropped over 4% yesterday and is trading down 1.5% currently. Ether touched its lowest levels this month.
What to watch today:
Japan's National CPI: Seen 0.5%, above last reported 0.2% for September.
Norilskiy Nikei ADR earnings: Estimated earnings per share of 3.41 cents.
Cisco earnings: Estimated earnings per share of 0.8046 US cents.
Target earnings: Expected revenue £24.54 billion.
Lowe's earnings: Estimated EPS 2.33 US cents per share.
Bath and Body Works earnings: 0.5998 cents per share EPS seen.
Other earnings: Other income releases expected today include Cathay Financial, Experian, Baidu and many smaller stocks like Irish Continental.
MOVEMENT OF STOCK MARKET INDICES AROUND THE WORLD
EUROPE
| | | | | |
| --- | --- | --- | --- | --- |
| Index | Country | Change | % Change | Level |
| | England | -14.38 | -0.20% | 7,312.59 |
| | Europe | +0.97 | +0.07% | 1,388.72 |
| | France | +6.63 | +0.09% | 7,159.23 |
| DAX | Germany | +25.98 | +0.16% | 16,273.84 |
| Swiss Market Index | Switzerland | -4.82 | -0.04% | 12,552.52 |
US
| | | | | |
| --- | --- | --- | --- | --- |
| Country | Change | % Change | Level | Last Update |
| Dow Jones Industrial Average | United States | +54.77 | +0.15% | 36,142.22 |
| S&P 500 INDEX | United States | +18.10 | +0.39% | 4,700.90 |
ASIA
| | | | | |
| --- | --- | --- | --- | --- |
| Index | Country | Change | % Change | Level |
| Australia ASX All Ordinaries | Australia | -43.10 | -0.56% | 7,704.00 |
| Shanghai SE Composite Index | China | +15.58 | +0.44% | 3,537.37 |
| Hang Seng | Hong Kong | -97.70 | -0.38% | 25,616.08 |
| Mumbai Sensex | India | -125.33 | -0.21% | 60,197.04 |
| Nikkei 225 | Japan | -119.79 | -0.40% | 29,688.33 |
| Taiwan TSEC 50 Index | Taiwan | +70.91 | +0.40% | 17,764.04 |
Read More: UK PM pledges to protect energy firms after gas price surge