Business news: Retail sales rise, German anxiety increases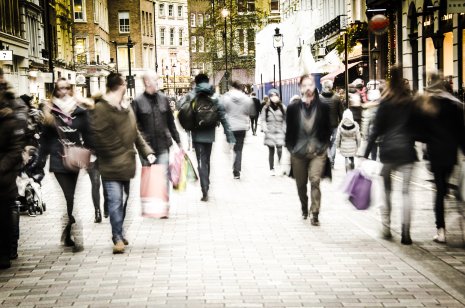 Key points
Retail sales rose in November by 1.4% and were 7.2% higher than pre-Covid records in February 2020, according to data from the Office for National Statistics (ONS).
UK-Australia Free Trade Agreement has shown that it could free up more than £10bn ($13.3bn) of extra trade, according to a press report released by the Department for International Trade of the British government on Thursday.
Consumers in the UK are less inclined to make major purchases due to the rise of the new Covid-19 variant Omicron, which has left people feeling uncertain, as the cost of living soars.
Business and economic news
Air France-KLM confirmed on Thursday orders for 100 Airbus A320neo family aircraft, with purchase rights for 60 additional aircraft.
German economic anxiety increased in December, according to the Ifo monthly sentiment report. The Ifo Business Climate Index slumped 1.9 points from 96.6 in November to 94.7 this month. More disturbing, pessimism for the first half of 2022 also rose.
Markets
Stocks: US stock index futures dropped on Friday as the Nasdaq led declines among big technology-related stock.
Oil: Oil prices fell on Friday, putting the market on track for a weekly loss, as surging cases of the Omicron variant caused new fears.
Gold: Gold prices were flat on Friday, as the dollar weakened after the US Federal Reserve decided to withdraw its pandemic-era stimulus.
Forex: The dollar weakened today following moves by global central banks to withdraw pandemic-era stimulus in response to broadening inflationary risks.
Crypto: Bitcoin (BTC) prices dropped today by 4.10% and Ethereum fell by 5.68% in afternoon trading.
Things to watch
HSBC has been fined £63.95m ($85.16m) for failings in its anti-money laundering processes, it was announced on Friday by UK regulator the Financial Conduct Authority.
Read more: UK retail sales increase in lead up to Christmas shopping