Business news: Eurozone/UK service sectors show growth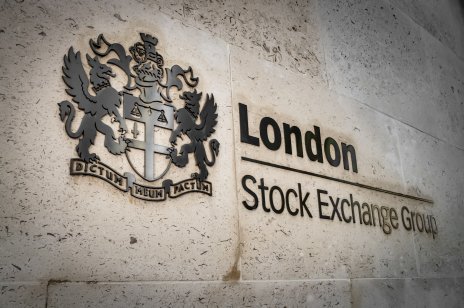 Key points
Eurozone service sector growth: Business activity in the services sectors in the euro area expanded in November as demand increased for a seventh-consecutive month, but capacity issues continued to constrain output.
The UK service sector

grew in November, driven by higher new business orders and increased spending, but inflationary pressures did not ease up.

Jonathan Hill – chair of a review into why London's stock markets were losing their appeal to companies seeking to float – laid out some stark facts in an open letter to the UK chancellor earlier this year. Data shows that London accounted for just 5% of IPOs around the world between 2015 and 2020 (it was 25% in 2005). The number of listed companies in the UK has fallen by 40% since 2008.
Black Friday let down:

UK high street retailers hoping for a strong Black Friday to lift sales have been left out in the cold. New data from the British Retail Consortium (BRC) and Sensormatic Solutions claims that overall, November footfall was down by 15.7% compared to November 2019.

OPEC announced yesterday that it will pump more oil but warned if the new Covid-19 Omicron variant becomes more of a risk it will stop the planned increase of 400,000 barrels per day in January.
Business and economic news
Wickes

shares added almost 10% this morning and continued to rise as the home improvement

retailer revealed new full-year pre-tax profits guidance of £83m ($110m). Shares for the do it yourself (DIY) chain closed at 215p yesterday but were trading above 246p by early afternoon.

Allianz (ALV)

shares rose 1.34% at €200 ($225) in early morning trading today after the German insurance group announced a dividend increase and a new reinsurance agreement with Resolution Life and affiliates of Sixth Street.
Markets
Stocks: UK stocks edged higher today, pointing towards ending a turbulent week on a high note. The markets had wobbled considerably following the discovery of the Omicron variant. Oil giants such as BP (BP) and Royal Dutch Shell (RDSA) were market movers as investors were hopeful that the OPEC+ committee's pledge to review oil production levels will help stabilise prices if demand deceases due to Omicron.
Oil: Oil prices climbed today with Brent crude up nearly 1% amid uncertainties after the decision by OPEC+ to stay with its plan to increase production in January.
Gold: Gold prices continued to fall today as investors continue to react to comments by US Federal Reserve chair Jerome Powell who said pandemic-era asset purchases could end sooner than previously anticipated.
Forex: The euro was buoyed slightly by today's PMI and retail sales data, with the single currency gaining 0.1% against the dollar and 0.3% versus the pound.
Crypto: Bitcoin was up 0.45% today and Ethereum rose by 1.30% in afternoon trading.
What to watch today and next week
The US will release its consumer price inflation data next Friday. The index rose increased the most in October since 1990.

Eurozone economic growth numbers will be released on Tuesday andthe UK will report numbers Friday on the gross domestic product.

Australia's Reserve Bank holds its final monetary policy meeting of the year on Tuesday.
Read more: Economic preview: US inflation meets increasingly hawkish Fed