Bunzl (BNZL) stock holds steady on market update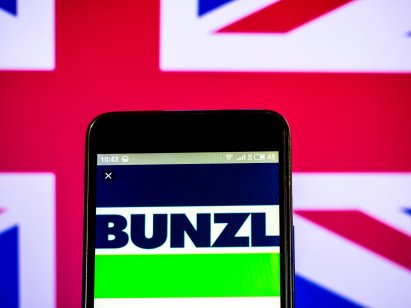 Bunzl shares flatlined this morning following its full-year pre-close statement. Shares of the hard-hats-to-hospitality-and-packaging company opened at £28.89 and had inched up just 0.03% by mid-morning in London.
Often seen as one of the FTSE 100's duller businesses, Bunzl (BNZL) – which has reaped the benefits of distributing Covid-19 personal protective equipment – forecasted a "strong performance" for 2021, predicting underlying revenue growth in the upper single digits. Its share price is up almost 17% in the last 12 months.
At constant exchange rates, underlying revenue growth was expected "to reflect a strong recovery in the base business, supported by inflation, partially offset by the anticipated decline in Covid-19 related orders with deflation on certain Covid-19 related products".
Essential services for an on-going pandemic
Bunzl said: "Group adjusted operating margin is expected to be only slightly ahead of historical levels."
While the company acknowledged that uncertainties around inflation (up strongly in November) and Omicron lay ahead, it added: "At constant exchange rates, the group expects revenue in 2022 to be slightly higher than in 2021, driven by the impact of acquisitions completed this year.
"Continued recovery of the base business is expected to be offset by the further normalisation of sales of Covid-19 related products."
What is your sentiment on BNZL?
Vote to see Traders sentiment!
M&A potential undimmed
Chief executive officer Frank van Zanten said Bunzl's acquisition pipeline remains strong.
He added: "While we expect some continued normalisation of revenue mix in 2022, the performance since the start of the pandemic has only reinforced my confidence in our strategic focus and compounding growth model."
Read more: Tesco avoids strike action with improved pay offer