Brilliant Earth set for solid growth: Analyst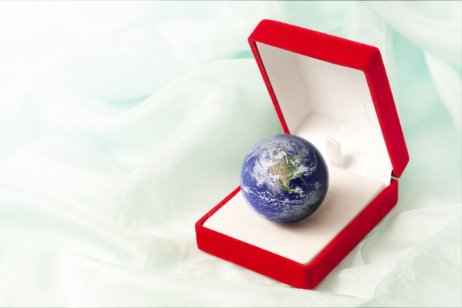 Analysts at William Blair expect e-commerce jeweller Brilliant Earth to outperform its competitors because of the company's responsible materials sourcing and its high standard of corporate social responsibility.
Shares of the company traded flat on Monday, down 0.2% by the closing bell to $13.66 (£9.99) per share.
Business model
According to analyst Daniel Carden, Brilliant Earth's business model, customisable products and "efficient inventory model" means the company is predicted to grow between 25% and 30% in the long term.
"With its focus on sourcing diamonds that are "Beyond Conflict Free," using recycled materials, offering lab-grown and blockchain-traceable diamonds, and responsible packaging, Brilliant Earth holds itself to a higher standard of corporate responsibility, which resonates with not only its younger customer base but an increasingly wider scope of potential customers," Carden wrote in a note to investors.
Brilliant Earth started in 2005 as one of the first e-commerce jewellers in the US. The company racked up more than $325m in sales as of June 2021, a near seven-fold increase since 2015.
One big reason for this growth is that 70% of Brilliant Earth's customers are either Millennials or represent Gen-Z, the note says. In turn, the company's average order size is more than $3,200 per customer. The company has also expanded to 14 showrooms across 11 states.
Unique, exclusive offerings
Carden's note credits Brilliant Earth's unique and exclusive offerings for the company's appeal with younger consumers.
Brilliant Earth offers its products through three distinct channels: create-your-own diamond rings, other diamond and gemstone rings, and fine jewellry.
According to the note, approximately 69% of the company's average order volume comes from its customisable engagement selection. Brilliant Earth also makes about 43% of its gross margin from this category. However, this category is also weighed down by its high cost of goods.
For comparison, its fine jewellery section accounts for just 4% of its order volume, but 17% of its gross margins.
The company also offers its customers a peek into its buying habits by allowing them to search their product catalog by origin or for blockchain-enabled diamonds, thereby providing a sense of transparency that other jewellers can't offer.
Risks
Despite the path for success laid out by Carden, he also notes several risks that Brilliant Earth investors should beware of.
For example, 90% of the company is owned by its two founders. This significantly limits the voting ability of investors and shareholders.
Meanwhile, the company's growth is heavily predicated on its reputation. According to an internal customer survey cited by Carden's note, 91% of Brilliant Earth customers cited its ESG considerations as their main reason for backing the company. Any faltering on this front could have a significant impact on the company's future growth, Carden contends.
The company also has significant exposure to economic downturns and commodity price volatility, Carden says.
"However, we believe the risk of commodity pricing is mostly mitigated due to the company's more nimble pricing structure relative to its peers given the increased flexibility of digital inventory compared to brick-and-mortar, focus on personalization, and investments in technology and analytics," Carden wrote.
Read more: Brilliant Earth flies out of the IPO gate