Brilliant Earth flies out of the IPO gate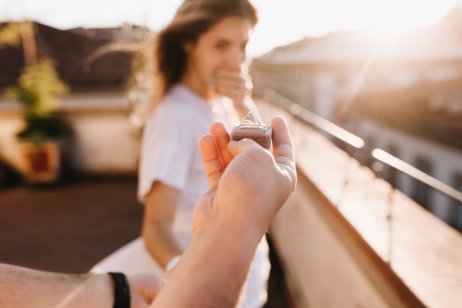 Shares of digital jewellery company Brilliant Earth flew out of the gate during their first day of trading on Thursday.
The shares opened at $12.00 (£8.75) per share and finished the day at $17.12, a gain of more than 42% on the day.
After hours, shares began to ease steadily, falling 1.46%.
Brilliant Earth
Brilliant Earth sells fine and ethically sourced jewelry through an omnichannel approach. The company generates most of its sales from its e-commerce channel, but also owns several retail stores across the US.
Since the company launched in 2005, it has amassed a customer base of more than 370,000 across all 50 American states and more than 50 countries around the world.
High growth
In the prospectus Brilliant Earth filed with the Securities and Exchange Commission ahead of its listing, the company describes its financial model as "compelling."
"We are very capital efficient: our made-to-order capabilities and virtual inventory model generate attractive inventory turns and negative working capital. We have achieved strong financial performance and rapid growth since our founding with minimal outside funding, and believe we are in the early stages of realising our potential in a massive market opportunity," the prospectus said.
Last year, the company was able to achieve more than $250m in sales, a nearly 20% increase from the year before despite the pandemic, according to the prospectus.
Meanwhile, the company brought in more than $160m during the first half of 2021, a 77% increase over 2020.
Read more: Brilliant Earth releases details of upcoming IPO