Bridgepoint (BPT) assets under management jump 58%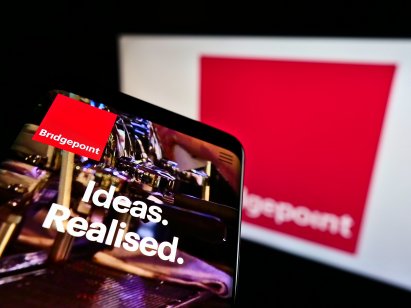 Private equity firm Bridgepoint published its third-quarter results, which showed continued progress in the company's long-term strategies.
The company reported assets under management (AUM) of €29.2bn ($33.1bn), up 58% year over year, and fee-paying AUM of €17.8bn, up 42%.
The business said fund portfolios also continued to perform well, benefitting from continued improvement in economies across Europe and underpinned by strong realisations. The company also said that €2.1bn of gross exits had been completed in the quarter.
Fundraising
The company said fundraising was now underway for Bridgepoint Europe VII and continues to progress well for Bridgepoint Credit Direct Lending III and Bridgepoint Credit Opportunities IV.
"Bridgepoint Europe VI, Bridgepoint's current private equity flagship fund, ended the quarter 88% invested having recently completed three new investments, including ACT the sustainability solutions provider in the Netherlands and PTV the traffic solutions systems company in Germany," it said.
"Bridgepoint Development Capital IV, which started investing earlier this year, has made four new investments in 2021 to date and is now 18% invested in line with plan," it added.
Outlook
The company also noted that Bridgepoint Credit had made good progress during the quarter and deployed some €800m of capital.
"Alongside Bridgepoint's organic strategy of deepening its key middle market positions in private equity and private credit, the business also continues to make progress in its medium-term strategic objectives of broadening its investment platform," Bridgepoint said.
The company said it also remains confident in its financial outlook for 2021 and 2022 and its financial performance guidance remains unchanged from that given in the half-year update.
Results for the year ending 31 December 2021 will be published on 24 March 2022, the company noted.
Read more: Sterling rallies on jobs data, EUR/USD at 12-month lows