Brent oil tops $80 per barrel on supply concerns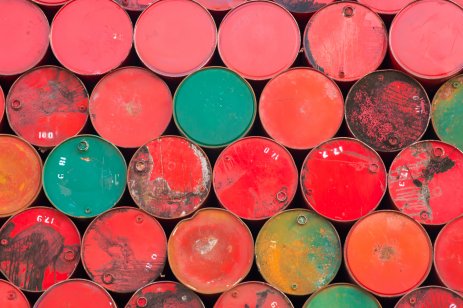 Oil markets climbed for a sixth day on Tuesday with Brent crude jumping above $80 per barrel for the first time in three years as a result of supply demands.
Brent crude futures gained 67 cents, or 0.8%, to $80.20 a barrel at 1016 GMT. The last time it went above $80 a barrel was in October 2018, when it hit $80.75.
Meanwhile, US West Texas Intermediate (WTI) crude futures also rose 79 cents, or 1%, to $76.24 a barrel, after hitting a session high of $76.67 – its highest since early July.
Hurricanes Ida and Nicholas, which swept through the US Gulf of Mexico in August and September, weighed on supply as they damaged platforms, pipelines and processing hubs, shutting most offshore production for weeks.
Quota struggles
Moreover, top African oil exporters Nigeria and Angola are struggling to boost output to their quotas set by the Organisation of the Petroleum Exporting Countries (OPEC) until at least next year due to underinvestment and maintenance problems, sources at their respective oil firms warned.
It mirrors the battle of other members of OPEC+ (including Russia), which have been curbing production to support prices but are now failing to ramp up output to meet recovering demand.
"Oil markets are accelerating, as a persistent supply deficit is shrinking the inventory cover to the lowest level in decades," Barclays said, as reported by Reuters.
As a result, the bank raised its 2022 Brent and WTI price forecasts to £77 and $74 a barrel, respectively, while Morgan Stanley forecast Brent to trade at $77.50 a barrel in the third quarter under a base case – and at $85 in a bull case.
The recovery of oil prices also comes as the world reopens and non-essential journeys resume as Covid-19 restrictions are eased.
Natural gas prices
Moreover, oil is getting a boost as natural gas prices rally, which could prompt utilities to switch from gas to oil.
"Crude oil continues higher as the global energy crunch that started in the gas, coal and power market has spread to crude oil, as users around the world start to switch fuels.
"Together with a vaccine-led rise in demand, Hurricane Ida-related supply disruptions, and OPEC+ not being able to deliver the promised production increases, these developments are likely to underpin prices into the northern hemisphere winter," said Ole Hansen, head of commodity strategy at Saxo Bank.
Inflationary spiral unfolding
Energy analyst Osama Rizvi also gave Capital.com his thoughts on the rising prices.
"Oil prices have touched a three-year high on the backdrop of falling inventories, rising demand, and most importantly the recent energy crisis. Many people have started talking about a looming supply crunch in the oil markets, which I personally believe is not feasible.
"The recent price increase can be attributed to the inflationary spiral unfolding all across the globe. There will be a correction very soon," he added.
By the end of the day's trading in London, Brent crude had fallen back below the $80-mark to $78.72 and WTI to $74.81.
Read more: Iron ore prices gain as China restocks despite steel curb