Boston Scientific buys Canada's Baylis Medical for $1.75bn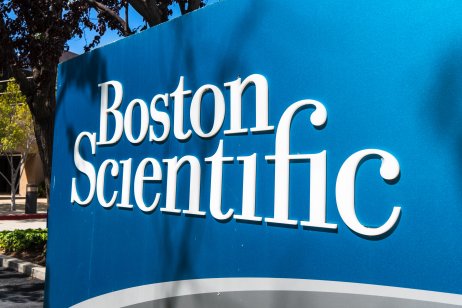 Boston Scientific is buying Canada's Baylis Medical Company for an upfront payment of $1.75bn (£1.29bn), to add to its heart product and electrophysiology business, the company announced Wednesday.
Privately-held Baylis Medical makes technology used in heart surgery that employs radio waves to gain entry to the left side of the human heart instead of the conventional needle puncture method.
"The acquisition of Baylis Medical Company by Boston Scientific is anticipated to drive growth and adoption of the cardiology technologies worldwide," Baylis said.
The deal includes Baylis' family of guide wires, sheaths and dilators used in heart surgery procedures. However, Baylis Medical's affiliate – Mississauga, Ontario-based Baylis Medical Technologies – is not part of the transaction and will remain a separate entity.
The deal is expected to close in the first quarter of next year.
Boston Scientific shares opened lower in Wednesday trading at $42.18, down from Tuesday's closing price of $42.44.
Adds 'meaningful' revenue, operating income
Boston Scientific expects Baylis to generate sales of around $200m in 2022. The company based in Mississauga, Ontario achieved double-digit year-over-year sales growth during each of the past five years.
"A leader in many of the fastest growing markets in our industry, we believe that Baylis Medical Company will add meaningful revenue, operating income, and new research and development capabilities across multiple Boston Scientific businesses, while complementing existing offerings within our electrophysiology and structural heart portfolios," Boston Scientific's chief executive Mike Mahoney said in a press release.
Marlborough, Massachusetts-based Boston Scientific makes medical devices used in medical fields such as radiology, cardiology, oncology and gynaecology. Last month it bought the remaining 84% it didn't already own in blood clot technology company Devoro Medical.
Piper Sandler served as exclusive financial advisor to Baylis Medical Company.
Read more: Boston Scientific aims to fuel growth with moonshots, M&A