Boston Beer falls flat on Q3 earnings
Subscribe to Weekly Highlights
The major market events for the week ahead right in your inbox.
Subscribe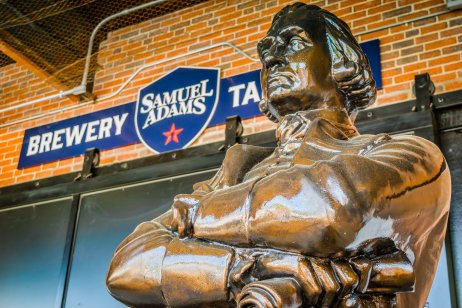 Content
Shares of Boston Beer company were down more than 2% to $517.22 during after-hours trading on Thursday after the company reported its fiscal Q3 earnings that show its seltzer products are weighing down revenue.
Boston Beer has remained relatively stable over the last month, losing just 0.98% in per-share value. However, the shares have lost nearly 60% of their value over the last six months and are down 43% over the last year.
Earnings details
According to Boston Beer's Q3 results, the company posted net revenue of $561.6m (£407.2m), an increase of 14% year-over-year.
Even though the company posted a gross profit of $172.9m, it recorded a net loss of $58m, or $4.76 per diluted share, which represents a decrease of $139.2m in income when compared to Q3 2020 after accounting for product and sales costs.
The company said in its earnings statement that Q3's performance was primarily due to "direct and indirect volume adjustment costs of $133m" and "slower than anticipated hard seltzer growth."
Hard seltzer sector
During the quarter, Boston Beer's hard seltzer category grew by $102.4m, the company said. However, this growth was captured as costs like $54m for product obsolescence and destruction, $35m in contract termination fees, and another $12.7m in equipment failures.
Dave Burwick, Boston Beer's CEO, said in a statement that the "unexpected rapid slowdown of hard seltzer category growth this summer significantly impacted our business,."
"While Truly (hard seltzer) has continued to grow, gain share and solidify its long-term position, the slower category performance has reduced our full-year growth expectations for Truly to be between 20% to 25% year-over-year. In addition, the capacity and inventory we had built to take advantage of a higher-growth environment resulted in significant temporary costs this quarter," Burwick said.
Looking ahead
Looking ahead to Q4 and the full 2021 fiscal year, Boston Beer expects to earn between $2 and $6 per diluted share if hard seltzer sales pick up.
Underlying those expectations are assumptions that depletions and shipments will increase by between 18% and 22%, the company said. This also include national price increases between 2% and 3% and a gross margin of up to 42%.
Jim Koch, chairman and co-founder of the company, said Boston Beer's strong brand and portfolio of beverages will help propel it forward in 2022 and beyond.
"We are fixing our capacity and supply chain issues, our marketing is hitting its stride, and we have the best distributor network behind us. We have a company and culture that not only delivers double-digit growth over extended horizons, but also demonstrates resilience and agility when faced with challenges," Koch said.
Read more: Panel: Supply chains need modernisation