Boohoo doubles down on Revolution Beauty stake: Is BOO planning a takeover?
Subscribe to Weekly Highlights
The major market events for the week ahead right in your inbox.
Subscribe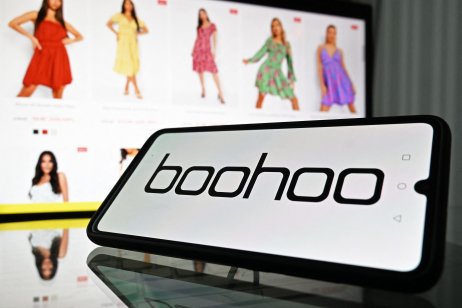 Content
Three months after purchasing a 7.1% stake in British cosmetic brand Revolution Beauty, Boohoo (BOO) has increased its share up to 26.48%.
The online retailer said in a statement: "Boohoo is pleased to announce that it has recently increased its strategic investment into Revolution Beauty Group plc "
The strategy behind this move is likely to allow Boohoo to enter the cosmetics industry, which has proven to be resilient even during economic downturns.
With an established online presence, adding cosmetics to its repertoire makes sense for Boohoo.
But the question remains whether Revolution Beauty is a good investment, after its shares were suspended in September 2022 due to "accounting issues".
The increase in stake by Boohoo likely occurred in an off market transaction, and represents the confidence Boohoo has in the cosmetic company despite the accounting concerns.
What is your sentiment on BOO?
Vote to see Traders sentiment!
Boohoo (BOO) Price Chart
Revolution Beauty's trading suspension
Revolution beauty's shares floated in July 2021 on London's AIM. This was one of the largest flotations for AIM during the year.
Revolution had said it will complete its audit reports "within a couple of weeks".
A year later, the cosmetic company said there were no financial concerns behind the delay in filing which was quickly followed by a statement from their accountants, BDO, which said there are "certain accounting issues".
The company shares had dropped by 90% since its IPO.
Its shares were then suspended from trading in September 2022. The company said it expects to start trading again once it files its financial statements at the end of February.
Adam Minto, who co-founded the company in 2014, has been replaced by Bob Holt as CEO as of November 2022.
The company's finance director Elizabeth Lake has also been replaced by Andrew Clarke.
AJ Bell investment director Russ Mould commented: "Boohoo apparently still believes in the growth potential of Revolution Beauty and the brand despite the accounting problems and inconsistent trading."
He added "Boohoo revealing it had doubled its stake Revolution Beauty overnight represents an early vote of confidence in City veteran Bob Holt as he takes the helm at the troubled cosmetics outfit."
Boohoo's profit warning
Online retail has not performed well in recent months as inflation eats into consumer demand.
Boohoo, along with other online retailers such as Amazon (AMZN), Made.com , has released multiple profit warnings for the coming months.
Mould commented: "Boohoo lost money in the first half of the year using statutory, not adjusted profit measures, and the new guidance for EBITDA suggests the firm will stay in the red for the whole of the year to February 2023."
Boohoo has also come under fire for its allegedly poor labour practices emerging in 2020, since then the stock price has only declined.
Amazon (AMZN) Price Chart
Why is Boohoo interested in Revolution Beauty?
Cosmetics businesses have proven to be resilient during economic downturns, while online retail does poorly during the same time.
Carefully branded products can also achieve high profit margins.
Mould said: "You can therefore see why Boohoo might be interested, especially as Revolution offers a strong online proposition."
If a full takeover does occur, there will need to be plenty of due diligence. If Revolution is able to publish its financials, Mould believes there may even be room for negotiations in favour of Revolution Beauty.
Related reading