Blackstone firm to provide clean energy to New York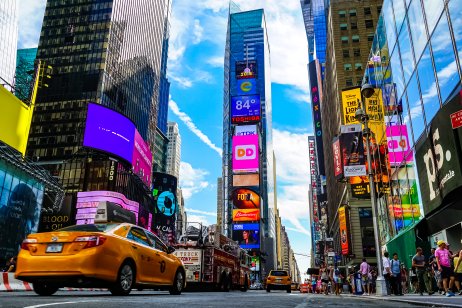 Blackstone wholly-owned renewables firm Transmission Developers has been selected by the New York State Energy Research and Development Authority (NYSERDA), to deliver 1,250 megawatts of renewable power to New York City.
The US private equity firm's vehicle and Hydro-Quebec have developed Champlain Hudson Power Express (CHPE), a fully permitted, underground electric transmission line linking Canada and New York City.
New York heavily reliant on fossil fuel
Currently, New York City is estimated to be over 85% reliant on fossil fuel based electricity and CHPE project will reduce this reliance "significantly", according to a press release from Blackstone.
Jon Gray, president and COO of Blackstone said: "We've backed this innovative project for more than a decade while also committing to nearly $11bn of energy transition initiatives globally, just in the last three years."
CHPE was selected for contract negotiation as part of the award under NYSERDA's Tier 4 renewable energy solicitation issued in January 2021.
"Major" green energy project
Once finalised, NYSERDA will submit the negotiated contract for the awarded project to New York's Public Service Commission for consideration and approval. If the Tier 4 contract is approved, NYSERDA payments will not start until the project has obtained all required permits and local approvals, is constructed and delivers power to New York City, which is slated for 2025.
Doreen Harris, CEO of NYSERDA said, "The Champlain Hudson Power Express is a major green infrastructure project that will help transform New York's power grid and help create good-paying jobs in delivering clean renewable energy from Upstate to New York City."
Read more: New Zealand's Infratil to invest 3m in Asian renewables