Biocon, Viatris to sell reciprocal insulin for diabetics in US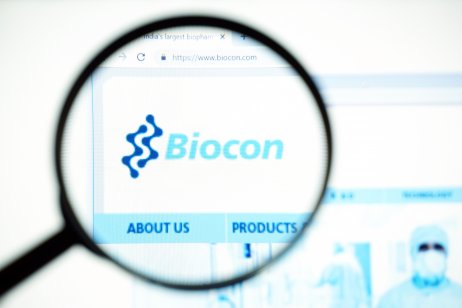 Indian pharmaceutical major Biocon and Nasdaq-traded health-care company Viatris said on Tuesday they have rolled out two products in the United States, meant for patients who have diabetes.
Subsidiary Biocon Biologics and Viatris will sell a SEMGLEE injection, a branded product, and an Insulin Glargine injection, an unbranded product, which help control high blood sugar in patients with Type 1 and Type 2 diabetes.
Both products are available in vial and filled pen presentations, and are interchangeable for the reference brand, LANTUS, allowing for substitution at the pharmacy counter, per a 16 November stock market statement.
One in five people live with diabetes
"At Biocon Biologics we are committed to expanding access to high-quality, affordable biologics to patients worldwide," said Biocon Biologics deputy chief executive Shreehas Tambe. "The launch of our interchangeable biosimilar insulin glargine in the US by our partner Viatris is in line with our aspiration to provide our biosimilar insulins to 'one in five' insulin dependent people with diabetes, globally."
Diabetes is a disease in which a person's body either can't produce insulin or can't properly use the insulin it produces turn blood glucose (sugar) into energy the body can use. High blood sugar levels can lead to other health problems.
"Viatris has a long-standing commitment to improving patient access to sustainable, quality and more affordable health care," said Viatris' head of North America Jose Cotarelo. "We are pleased to also offer a broad range of options to help patients, which are intended to maximise access to these important medicines, regardless of financial circumstances, insurance or channel."
From lab to market
Biocon Biologics employs 4,800 people. Five molecules from the firm's portfolio have been taken from the lab to the market in developed markets like the US, Australia, Canada, Japan and the European Union.
Viatris has a global workforce of about 38,000. The company's portfolio comprises over 1,400 approved molecules across a wide range of therapeutic areas, spanning both non-communicable and infectious diseases.
Earlier today, Bengaluru, India-headquartered Biocon's shares finished 1.87% higher at INR368.50 ($4.95) on the National Stock Exchange, valuing the drug maker at around INR438.3bn. The stock has fallen some 20% so far this year.
Read more: India's Coromandel partners with ThyssenKrupp for new unit