Bidstack (BIDS) stock jumps 32% after $30m Azerion deal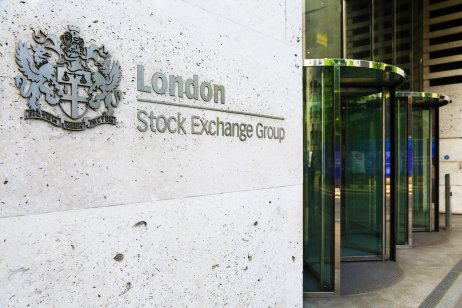 Stock in Bidstack were up 32.34% on Friday morning after the London-based advertising agency published a trading update and announced a deal with digital entertainment platform Azerion.
Bidstack said it had signed a multiple format advertising agreement with Azerion, which is based in the Netherlands, which includes exclusivity for one of the publisher's biggest sporting franchises.
It also said in the update, released on Friday, that it had secured a revenue stream of a guaranteed minimum of $30m (£22.5m, €26.5m) advertising spend over two years, commencing 1 March 2022, as a result of the deal.
"The board is pleased with the company's progress, which has prioritised improving the quality of revenues and gross margin alongside strategic investments in key talent and operations," said Bidstack.
"The company has chosen not to pursue some low margin revenue opportunities and instead has invested in building the foundation for future high-quality, higher margin growth areas. The directors believe that this was the appropriate, long-term approach, as evidenced by the recent agreements with Azerion and one of the world's leading AAA gaming companies."
Financial outlook
Bidstack added tha following the announcement and subject to audit, the board expected full-year gross margins to improve significantly to in excess of 30% (FY20: 13%).
"As a result, gross and net profits are both expected to be broadly in line with market expectations. Due to delays in completing certain agreements and certain deferrals of ad campaigns, we anticipate revenues for FY21 to be below current market expectations. However, revenue for the year will be significantly higher than last year (FY20: £1.7m)," it said.
The company also noted that year-end cash is expected to be in line with market expectations at approximately £7m.
Strategic progress
James Draper, Bidstack's CEO, commented: "In the second half of 2021, as the in-game market has started to mature, we have focused on delivering advertising campaigns that have an accretive impact on gross margins.
"Since our fundraise in July 2021, establishing a pathway towards profitability has been a key focus, which comprises a balance between investing for growth and strategic cost control. We have been pleased with the run of network deals across our portfolio, where blended margins have been healthy and have helped drive operational leverage.
"With our network now growing, through the tremendous work of our publisher acquisition team, our portfolio is now diversified sufficiently to attract a broader range of advertising verticals."
Read more: Gold prices rebound after Fed accelerates tapering pace