Biden announces release of oil reserves in bid to lower prices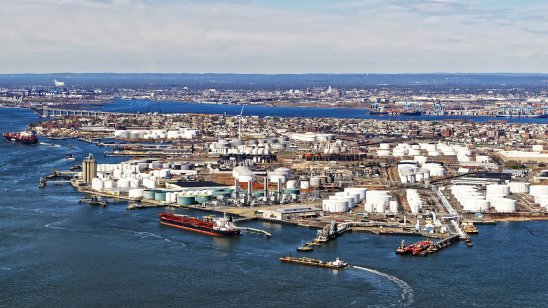 US President Joe Biden has announced plans to release 50 million barrels of oil from the Strategic Petroleum Reserve (SPR) in coordination with other countries in a bid to lower fuel prices, a White House press release said. Following the announcement, oil prices steadied on Tuesday afternoon.
"The SPR release will certainly have an impact on the bullish sentiment and trajectory of the oil rally," Osama Rizvi, energy analyst and economic analyst at Primary Vision, told Capital.com.
He added: "Right now, Brent has already come down to the $80 mark and one can expect it to be hovering between $70–$75. If there are some build-ups in EIA [US Energy Information Agency] inventories, expect prices go settle down in the lower $70s for a while."
The press release, published on Tuesday, said the oil releases will be taken in parallel with other major energy-consuming nations, including China, India, Japan, Republic of Korea and the United Kingdom.
"The President has been working with countries across the world to address the lack of supply as the world exits the pandemic," the release said.
"This has culminated after weeks of consultations with countries around the world, and we are already seeing the effect of this work on oil prices. Over the past several weeks as reports of this work became public, oil prices are down nearly 10%," it added.
How the SPR releases will be made available
The White House said the US Department of Energy (DoE) will make the release of 50 million barrels from the SPR available in two ways.
First, 32 million barrels will be exchanged over the next several months, and the released oil will eventually return to the SPR in the years ahead. Second, 18 million barrels will be released as an acceleration of a previously authorised sale.
"The President stands ready to take additional action, if needed, and is prepared to use his full authority working in coordination with the rest of the world to maintain adequate supply as we exit the pandemic," the White House said.
"Today's announcement reflects the President's commitment to do everything in his power to bring down costs for the American people and continue our strong economic recovery," the administration added.
In early afternoon trade in London, Brent crude was rallying from its worst levels of the day, with Brent crude up by 0.5% at $80.17 a barrel and West Texas Intermediate up by 0.2% at $76.92.
Read more: UK input price inflation hits fresh record high in November