BHEL gains on order for supply of weapon systems to Indian Navy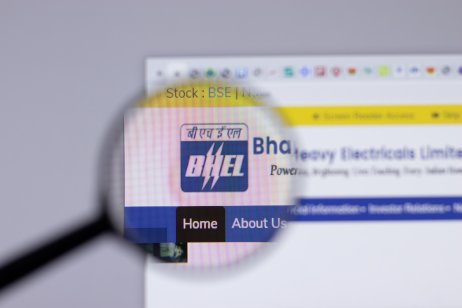 Shares of state-owned engineering and manufacturing firm Bharat Heavy Electricals hit a one-month high on Tuesday on news that the engineering giant would supply weapon systems to the Indian Navy.
Bharat Heavy Electricals (BHEL) stock finished 6.94% higher at INR60.90 ($0.82) on the National Stock Exchange (NSE) after it told shareholders it will sell gun mounts to state-run Goa Shipyard, which builds Indian warships.
The contract will see BHEL supply, install and commission the upgraded super rapid gun mounts (SRGMs) and accessories, for the Triput Class Frigates of the Indian Navy, as per a 28 September regulatory filing. The company did not divulge the value of the said contract.
State of the art weapon system
The SRGM is the main gun onboard most warships of the Indian Navy, BHEL said. The equipment will be manufactured at the firm's factory located in the northern Uttarakhand state. This was Goa shipyard's – the government-owned shipbuilding company's – maiden order to BHEL.
"The upgraded SRGM is a state-of-the-art weapon system having additional features such as the capability to manage different types of ammunition to engage fast, manoeuvring and non-manoeuvring, radio-controlled targets. (It) has the capability to fire advanced ammunition, with higher range, and programmable ammunition", the statement added.
BHEL has a market capitalisation of around INR211.54bn. It also offers products, services, and systems for power utilities, oil and gas firms, and mining companies.
Nuclear power order
Earlier, BHEL, also the leading supplier of nuclear turbine generator sets in the country, said it gained its largest-ever contract from atomic power utility Nuclear Power Corporation of India (NPCIL), as per a regulatory filing on 31 August.
The INR108bn mega-order would see BHEL design and construct components that extract thermal energy from six nuclear reactors.
Read more: Vodafone and Aditya Birla to rescue Indian joint venture