Beyond Meat down 11.7% after lowering 3Q 2021 revenue guidance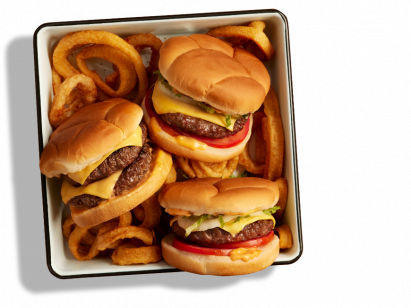 Beyond Meat saw its shares tumble 15.7% Friday, after lowering its 3Q 2021 revenue guidance.
After closing Thursday at $108.51 (£78.89), Beyond Meat shares moved lower throughout the day to end the week at $95.80, a 11.7% decline.
The El Segundo, California-based bioengineered meat alternative manufacturer warned investors before Friday's market open it expected to report revenue up to 24% lower than previously announced. Beyond Meat will report 3Q 2021 earnings after the market close on 10 November.
Slowdown in restaurant business
"(B)ased on preliminary results, the company now expects third-quarter net revenue of about $106m compared with prior guidance of $120m to $140m," the company said in a release.
Beyond Meat noted revenues were lower than expected due to order cancellations as restaurant reopenings lag, and a large Canadian distributor reduced purchase order volume. Additionally, supply-chain disruptions have slowed distribution expansion plans and labour shortages at its food service customer facilities have contributed to delays in re-stocking shelves.
On top of macroeconomic factors reducing customer demand, severe weather events compromised the potable water supply at one manufacturing plant and damaged inventory in another, which led to unfulfilled purchase orders.
Lower revenues predicted
Stemming the reduced revenue outlook, however, were accelerated orders from an undisclosed international customer throughout the quarter, the company reported.
The announcement comes on the heels of a research report issued this week from Credit Suisse analyst Robert Moskow warning of lower revenues in the broader food service industry in general due to Delta variant-related disruptions.
Worth noting is a recent annoucement that McDonald's would begin testing a Beyond Meat product, dubbed The McPlant, at eight US locations starting 3 November. The McPlant has already been introduced in five European markets. McDonald's has over 38,000 locations worldwide in over 119 countries on six continents, the company reported.
Read more: Beyond Meat suffers .7m loss in second quarter