Best currency pairs to trade at night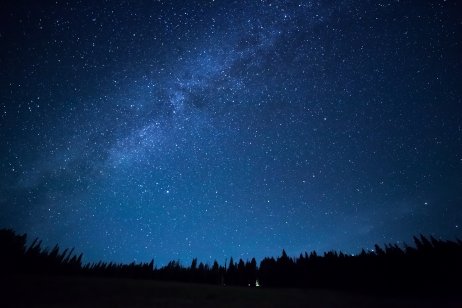 One of the advantages of foreign exchange (forex) trading is that unlike equity markets, the forex markets are open 24 hours a day, six days a week. At any time of the day or night, at least one of the three major currency markets – Asia, North America and Europe – is open for trading.
The markets that are open overnight will depend on where you are located. But as the vast majority (80%) of currency trading occurs on the North American and European markets, night trading typically refers to the Asian currency markets.
How does overnight forex trading work, and how to choose the best currency pairs to trade at night?
What are forex night trading hours?
Forex markets are open for trading from 22:00 local time in the UK (GMT in the winter, BST in the summer) on Sundays until 22:00 on Fridays. In the UK, overnight trading is considered to be the period on Asian markets between the close of US markets at 17:00 EST and the re-opening of European markets the following day at 08:00 CET.
Asian currency traders sometimes refer to themselves as night traders if they trade during the day in their home country, as the period between the US market closing and European market opening is globally known as the after-hours or night session.
The best time to trade currencies is typically when the market is most active and liquidity is higher. In the hours when more than one of the major markets is open and there is an overlap in trading activity, currency values tend to fluctuate more, creating opportunities to speculate on volatility.
The overlap between the Sydney and Tokyo markets trading offers a two-hour period of increased price fluctuation as there are more traders in the market. The one-hour overlap between the Tokyo and London markets can also see changes in price action, although there is less time for large fluctuations.
What is your sentiment on AUD/NZD?
Vote to see Traders sentiment!
What are the best currency pairs to trade at night?
As it is possible to trade all currencies around the clock, the best currency pairs to trade at night depend on the individual risk tolerance of the trader and their preferred trading strategy. Trading forex overnight presents opportunities for both long-term investment strategies as well as short-term strategies like scalping.
Asian currency pairs
For those looking for more volatility, the best currency pairs to trade at night may be Asian and Oceanian cross rates that do not include USD, such as the AUD/NZD, AUD/JPY or NZD/JPY. As their regular business hours are during the UK night session, these currency pairs fluctuate based on economic news and other developments coming from Asia and Oceania regions.
Both the Australian dollar (AUD) and the New Zealand dollar (NZD) are considered to be commodity currencies, as both countries export commodities in large volumes, so commodity prices have a strong influence over their economies and currencies. As commodities are priced in US dollars, the dollar has an effect on commodity prices and tends to show an inverse correlation.
Owing to their geography, both Australia and New Zealand are highly dependent on China purchasing their commodities, so the AUD/NZD pair is strongly influenced by China's economic performance as well as domestic factors in Australia and New Zealand. When trading AUD/NZD, it is important to monitor global commodity prices as well as economic data and geopolitical relations between Australia, New Zealand and China.
The AUD/JPY pair can also offer heightened volatility during overnight trading. While the AUD is tied to the Chinese economy, the yen is strongly influenced by the US economy as a major global technology manufacturer and service provider.
The yen has historically been traded as a safe haven asset, and in the past low interest rates in Japan have encouraged traders to engage in the carry trade – borrowing money in yen and investing in other markets where fixed-income returns are higher. This is changing as interest rates have become more volatile around the world.
Smaller margin requirement
Another aspect of trading at night is that some currency pairs can have a smaller margin requirement than the pairs that are most active during the European and North American sessions. Pairs such as the NZD/JPY require a smaller margin than a pair such as the GBP/USD.
Less volatility
The fact that major currency pairs such as EUR/USD and EUR/GBP tend to be less volatile overnight may make them the best forex pairs to trade at night for beginner FX traders. They tend to be less active and thus less volatile at night, particularly if they do not involve an Asian currency. However, reduced liquidity overnight tends to widen price spreads.
Strategies that involve profiting from small price movements, such as scalping and automated trading programmes, also may outperform in the Asian markets. As there is less activity, there is less chance of missing a trade on a small fluctuation.
Other strategies
Those looking to employ longer-term strategies may also consider an early entry by trading at night. If there is a major economic announcement coming out of the US the following day that the trader expects to have a long-term impact on a currency pair, they can gain a first-mover advantage by trading on Asian markets the night before.
Night trading may also create opportunities for traders to profit from retracement of large gains or losses in currency pairs during the US and European sessions, as they can often pull back during night trading. For example, if the EUR/USD pair ended the US session close to the technical resistance, it could move lower in the Asian markets overnight. However, trades should always conduct their own due diligence to identify such signals.
Final thoughts
Traders should also be aware that many forex platforms will, by necessity, have larger buy-sell spreads on most currency pairs overnight. This is due to the lower volume of transactions.
If you are considering trading currency pairs overnight, we recommend that you always do your own research before risking any money. Only you can identify what are the best currency pairs to trade at night that are suitable for your trading strategy.
Look at the latest market news, technical and fundamental analysis, and expert opinion before making any trading decision. Keep in mind that past performance is no guarantee of future returns. And never invest money you cannot afford to lose.
FAQs
What forex pairs can I trade at night?

All currency pairs can be traded overnight, but Asian currency pairs such as AUD/JPY and AUD/NZD can be the most active. Remember, only you can identify what are the best currency pairs to trade at night that are suitable for your trading strategy. Always conduct your own due diligence before trading.
What are the best times to trade in the night?

The overlap periods between the Sydney and Tokyo markets and the Tokyo and London markets tend to see the most liquidity and volatility overnight as more traders are active during those hours.
Is it good to trade at night?

Night trading on the forex markets has advantages for new traders as volatility tends to be lower and for experienced traders using scalping or automatic trading strategies that tend to work well with less volatility. However, keep in mind that low liquidity tends to increase buy-sell spreads. Always conduct your own due diligence before trading. Remember that only you can identify what are the best currency pairs to trade at night that are suitable for your trading strategy. And never invest money you cannot afford to lose.