Beijing Stock Exchange begins trading with a focus on SMEs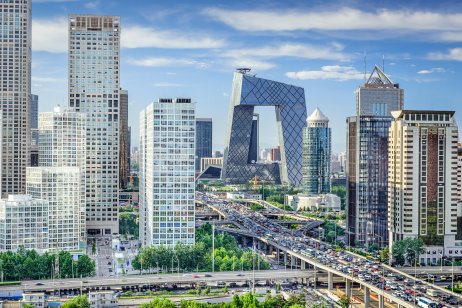 The newly established Beijing Stock Exchange was launched on Monday, over two months after President Xi Jinping announced plans for a bourse dedicated to technology-driven small and medium-sized enterprises (SMEs).
There were a total of 81 firms trading for the first time on the Beijing Stock Exchange, 10 were newly listed and 71 firms were transferred from an existing "New Third Board".
Currently, China's two major stock exchanges are in Shanghai and Shenzhen, while the stock exchange in the semi-autonomous city-state of Hong Kong is seen as the international gateway to investing in Chinese equities.
Stocks surge
State-affiliated Xinhua News reported on Monday that all 10 of the newly listed companies jumped over 60% and triggered a 10-minute trading halt.
The newly listed stocks kept surging as trading resumed with automobile ancillary company Henan Tongxin Transmission soaring over 500%.
China's market regulator China Securities Regulatory Commission said earlier in September that the decision to set up a new stock exchange decision would improve the capital market's role in providing financial support for SMEs.
SME support
"One of the recommendations by the IMF (International Monetary Fund) was to find channels to recycle the savings away from property. By bringing the shadow financial system into the mainstream, the authorities hope to underwrite future growth industries," said investment firm Jefferies in a note.
"Complementing the two existing exchanges – Shenzhen & Shanghai, China's newest stock market will primarily be a listing venue for small innovative businesses. Far from suffocating private enterprise, China continues down the road of capital disintermediation. Good news for the wealth management industry," Jefferies added.
Read more: China to set up SME-focused stock exchange in Beijing